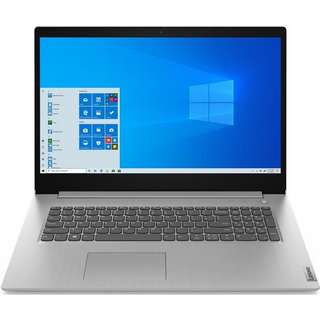 To get the new year off to a good start, it's time to equip yourself with good computer equipment. Ultrabooks combine speed and lightness, generally they are powerful and relatively light. The LENOVO Ideapad 3 17IML05 laptop is priced at €599.99 thanks to a €199 reduction on Cdiscount!
Introducing the LENOVO Ideapad 3 laptop
This 17-inch laptop is both thin and light, its design is elegant with a silver color. It features 8GB of RAM, fast 512GB SSD storage, and a recent Core i5 Quad Core processor. A high-performance configuration that will suit most users for all multimedia and office use. The weight of the computer is only 2.2 kg and its thickness is 19 mm. The connectivity of this LENOVO computer is sufficient, consisting of an audio port, an HDMI video output, Bluetooth 5.0 and Wi-Fi, 3 USB. You will be able to perform everyday tasks with ease and have fun. The Full HD anti-reflective screen is ideal for watching movies or photos, the display is of high quality with well detailed images. Dolby Audio sound™ immerses us in our favorite movies and series!
A well-optimized laptop
This laptop is particularly well optimized, its 17-inch screen provides a relatively large display and the device has a thin chassis, its weight remains limited. The aesthetics of the computer are neat as well as the finishes, the minimalist design will appeal to most users and goes everywhere. The borders of the screen are slightly refined, we find a standard definition of 1600 x 900 px. You can use the computer in a bright environment while keeping a certain visual comfort thanks to the anti-reflective treatment. The Discreet mode makes it possible to optimize the duration of the autonomy of the laptop PC, this function reduces the noise of the fan and the hard disk.