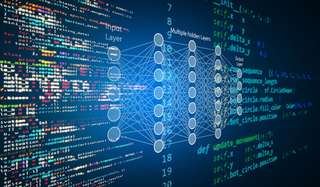 Increasingly sought after by recruiters, data scientists represent a category of IT specialists capable of juggling large masses of data. Essential in many sectors, Data Sciences represent at the very least a complex discipline that must be approached methodically. In order not to drown in the mass of data, Udemy offers you a very complete training to discover the world of Data Sciences.
Save and take advantage of the latest deals and tips to buy at the best price.
You will also be interested
Data Science is an area of ​​computer science that deals with the analysis of large datasets. The objective of the data scientist is thus to sort and perform automatic operations on panels of data in order to extract useful information. This discipline is currently highly sought after, especially in certain research sectors where the mass of data is often very large. Data Sciences is based on mathematical concepts and in particular on statistics.
If this area interests you, the training offered by Udemy, an online training platform, is for you. Because becoming a data scientist cannot be improvised. Data Science projects can be particularly complex and need to be approached methodically and rigorously. A lot of knowledge is needed to navigate within the data and extract useful information, create models and make predictions.
Master data analysis with Data Science training
To guide you in this discipline very popular with recruiters, Udemy offers you an ultra-complete training of more than 19 hours, completely online. You will thus be able to discover the vast universe of Data Sciences at your own pace. This course will first introduce you to the basic notions of Data Science, such as tables, SQL language, the SSIS platform and Gretl software, which are essential if you want to effectively approach this IT field. But that's not all. Because the world of data analysis is often fraught with pitfalls: corrupt data, anomalies, irregularities… With this training, you will learn how to deal with the unexpected and overcome obstacles in order to create relevant models. More concretely, you will learn how to clean and prepare your data in order to be able to analyze and visualize it, but also to present your results effectively to an audience. Thanks to this training, you will have all the weapons to carry out various Data Science projects.
This course is intended for all statistics lovers wishing to discover the world of Data Sciences, beginners as well as insiders.
Join the Data Sciences training quickly and benefit from an 80% reduction thanks to this good plan!
Interested in what you just read?