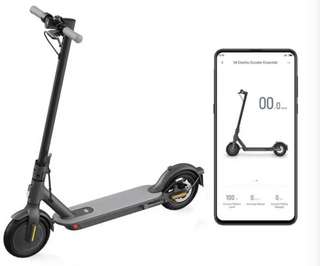 Currently, the cyber-merchant Cdiscount is multiplying promotions in various fields. This is also true for urban mobility with an electric scooter from Xiaomi at a bargain price.
Xiaomi Essential FR Mi Electric Scooter Features
If you are reluctant to take public transport in these times of health crisis – or usually for that matter – the electric scooter is rather practical. This model from Xiaomi is compact and weighs only 12kg.
The Xiaomi Mi Electric Scooter Essential scooter displays a reduction, it goes to only 349 euros during this promotion period.
Powered by a 250 W motor, this scooter has a top speed of 20 km/h. Its tires have a diameter of 8.5 inches, so it is mainly oriented for urban use. The device can support a maximum weight of 100 Kg. Three speed modes are offered at 5 km/h, 15 km/h or 20 km/h. The battery capacity is 187 Wh. It offers a range of 20 km. The recharge time is 3.5 hours.
Note that the Chinese manufacturer Xiaomi also offers a mobile application. Once installed on a smartphone (iOS 9 or Android 4.3 minimum) it allows you to find new features. For example, it will be possible to lock the machine remotely, update its firmware or obtain driving statistics.