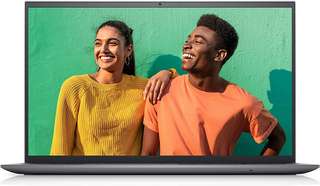 Are you looking for a light and versatile laptop? Dell offers laptops that are both compact and powerful, which is practical when you are used to traveling with your computer. That's great news, the Dell Inspiron 15 5518 laptop is down in price on Amazon to just $799 from $899 thanks to a $100 discount.
A sleek, lightweight and powerful laptop
The Dell Inspiron 15 5518 is an elegant, light (1.72 kg), thin and powerful laptop. This Ultrabook is equipped with an NVIDIA Turing graphics card, it is capable of running games that are not too greedy. Its 15-inch Full HD anti-glare screen offers a stunning viewing experience with superb images and vibrant colors. It's a responsive laptop, its responsiveness is enhanced by fast SSD storage. It is possible to authenticate using Windows Hello technology which includes a fingerprint reader. The keyboard is backlit, which makes it easy to distinguish the keys in low ambient light. The performance of this computer is sufficient for photo editing, video editing or 3D rendering. The PC is equipped with an 11th generation Intel Core i7 processor, 512 GB of SSD storage and 8 GB of RAM.
The advantages of the Dell Inspiron 15 5518 laptop
This Dell laptop is made with quality materials, the finishes and the design are a real highlight. It is suitable for professional use, the device is very responsive, you will gain in productivity. The computer has good connectivity consisting of an HDMI video output, a USB Thunderbolt 4, an audio port, two USB 3.0… The Dell Inspiron 15 5518 has interesting features for making music. computer graphics, the software in the Adobe package runs with speed and fluidity. Dell is a brand that designs quality computer products.