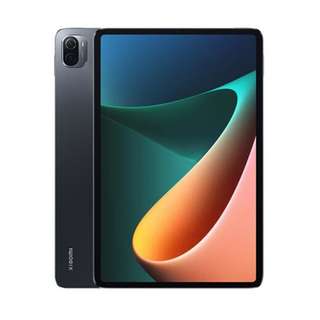 Touch tablets are lighter and more easily transportable compared to a laptop, they are designed to make navigation more intuitive. Battery life is generally longer, which is very convenient. A great promotion is available for the Xiaomi Pad 5 tablet which goes to €359.99 instead of €499.
A great touchscreen tablet for entertainment or work
The 11-inch touchscreen tablet is equipped with 128 GB of storage and 6 GB of RAM. The screen refresh rate is high (120 Hz), navigation on the device is ultra smooth. The 8720 mAh battery guarantees long-lasting use, you will be able to play, work, watch movies and simply be entertained for hours without any battery life worries. The audio system includes 4 speakers that deliver incredible sound in any display format whether portrait or landscape. The tablet supports Dolby Vision and transcribes natural colors and faithful images for a very pleasant visual experience. The display of the tablet adapts according to the ambient light thanks to a light sensor.
The positives of the Xiaomi Pad 5 tablet
The Xiaomi Pad 5 tablet is very responsive and fluid, which is ideal for playing games, watching movies and for multitasking. Autonomy is a real advantage and it is one of the characteristics most appreciated by users. This tablet offers high-end services that challenge competitors' products. It has capabilities that can be compared to the iPad. It is a device that allows you to write, draw to bring your ideas to life, a perfect canvas for all people who like to use their creativity. The Xiaomi Pad 5 is definitely one of the best tablets available right now.