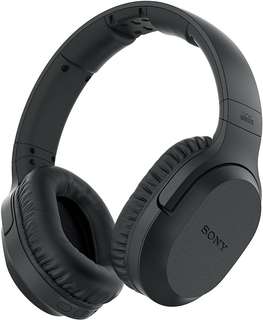 Do you want to be in your bubble to watch your favorite movies and series? A TV headset is a good solution and it is also a good way to watch television discreetly to preserve the peace of your loved ones. Good news, the Sony MDR-RF89RK wireless TV headphones are only €91.71 on Amazon while their original price is €129.90
Features of the Sony Wireless TV Headphones
The Sony MDR-RF89RK wireless headphones have a maximum range of 100 meters, they have a noise cancellation system to obtain clearer sound. For a full recharge, you can count about 7 hours and it can be used up to 20 hours (autonomy). You simply place the headphones on the docking station, for recharging the battery. Outside noise is reduced to allow you to fully enjoy your activity without any distractions. Activate the Voice mode button to optimize the audio quality of the dialogues of your films. The configuration is simple, you connect the docking station to your television with a cable that is provided with the purchase of the headphones.
Why invest in a TV headset?
This device has several advantages and can meet several different needs. Here, we are going to talk about everything that a TV headset can bring you!
You enjoy good sound quality to comfortably watch your shows, movies and series
You respect the environment around you, in case your loved ones do not want to watch television or if they do not have the same tastes as you
To compensate for a hearing loss, you adjust the volume of the sound according to your wishes without disturbing those around you.
A TV headset is not only used for your movies, series and TV program but you can also listen to music and use it when you play your video games. The immersion is total for the user, a wireless model allows you to move without constraint and to gain in comfort of use.