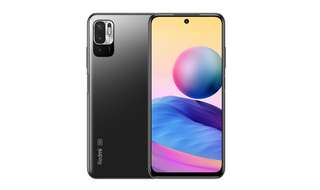 Save and take advantage of the latest deals and tips to buy at the best price.
You will also be interested
The RED DEAL is one of its offers that should not be missed! Each time, the operator offers an exceptional deal including low-cost mobile plans or phones at bargain prices. For this edition, RED by SFR gives you both. Until Monday February 21 inclusive, its 100 GB package is indeed available at only €15/month. And if you subscribe to the offer before that date, you will receive a free Xiaomi Redmi Note 10 5G.
If the proposal interests you, find out how you can take advantage of it.
Xiaomi Redmi Note 10 5G at 0€: how to do it?
First of all, it is good to know that the Xiaomi Redmi Note 10 5G is a smartphone mid-range. Launched in March 2021, it is the only model in the Redmi Note 10 range to benefit from 5G technology. This is due in particular to the presence of the MediaTek Dimensity 700 processor. Engraved in 7 nm, this chip is both powerful and fast, enough to guarantee smooth and efficient operation of the device. In order to ensure optimal performance, it is accompanied here by the classic configuration of 6 GB of RAM and 128 GB of internal storage.
The Xiaomi Redmi Note 10 5G also has a 6.5-inch diagonal screen. It displays with Full HD+ resolution and benefits from a 90 Hz refresh rate.
Its 48+2+2 megapixel triple camera is also versatile. Also, the presence of a double 360° light sensor allows a natural adjustment of the brightness at 4096 different levels.
Finally, the Redmi Note 10 5G is powered by a huge 5000 mAh battery. It ensures him a high level of autonomy. Compatible with 33 watt fast charging, the phone is full of energy in just about 1 hour.
In short, the Xiaomi Redmi Note 10 5G is an excellent smartphone that everyone appreciates for its excellent quality/price ratio. For all that it offers, the phone is indeed offered at €269.
As mentioned above, it is however possible to find it for free thanks to the RED DEAL from RED by SFR. To do this, simply subscribe to the RED 100 GB plan before February 21, 2022.
This offer is available in two versions: 4G and 5G. The first option is billed at €15/month. If you prefer the 5G option, you will have to pay €5 more, or €20/month. In both cases, the contract period is set at 24 months.
What is the RED 100 GB plan worth?
RED by SFR is known for its discounted mobile plans operating on the SFR network. And this RED 100GB plan is a perfect example. For the 4G version, it only costs €15/month, and it's not just for the first year. The 5G version is a little more expensive, but it's still affordable compared to what the competition offers.
Here is what the offer includes in its content:
100 GB of internet in 4G/5G usable in metropolitan France;
calls

unlimited

to mobiles and landlines in mainland France, North America and the overseas departments and to landlines in 52 destinations;
15 GB of internet from Europe, overseas departments, Switzerland and Andorra;
Unlimited calls, SMS and MMS in Europe, overseas departments, Switzerland and Andorra.
If you want to subscribe to a mobile plan without committing yourself, here are the promotions currently at RED By SFR:
What you must remember
– Xiaomi Redmi Note 10 5G free by subscribing to the RED 100 GB package at €15/month in 4G and €20/month in 5G;
– RED DEAL offer valid until Monday February 21, 2022 inclusive.
Interested in what you just read?