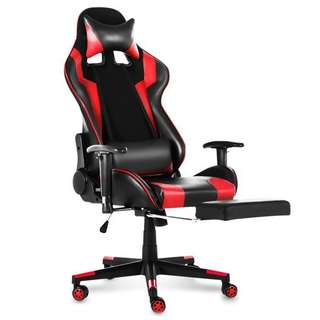 Players can often spend long hours in front of their computer screen to implement strategies alone or with others. And this is all the more true in this time of health crisis. So to ensure a minimum of comfort, it is better to invest in a good chair specially adapted.
And that's good because at the moment, the cyber-merchant Cdiscount offers a model on sale. This ultra customizable chair displays 114 euros in savings and goes to 105.59 euros.
A versatile office chair
This chair for adults is made of leather and elastic fabric on a steel structure. It can support a weight of 120 kg. In order to ensure good posture and to be correctly installed, we find an adjustable lumbar cushion as well as a headrest.
It is possible to adjust the angle of the backrest from 90 to 180°. In other words, this chair allows you to be completely lying down for break times. Of course, the height is adjustable, as are the two armrests.
This gaming chair on wheels will therefore adapt strictly to your morphology.