King of premium electrification with its range of hybrid, plug-in hybrid and 100% electric vehicles, Lexus is enriching its service offering with the launch of a new module allowing its customers to estimate the value of their vehicle in just a few clicks. Explanations…
Do you want to know the value of your current vehicle to buy an electric, hybrid or plug-in hybrid car from Lexus? The Japanese firm makes your life easier with a new online tool!
Simple and open to all makes and models, the new Lexus trade-in simulator is available free of charge on the manufacturer's website. To start an estimate, everything starts with entering your license plate or the model of your vehicle. Once the mileage has been entered, all you have to do is indicate the dealership closest to you to obtain a free and quick estimate of the value of your vehicle.
ESTIMATE THE VALUE OF MY VEHICLE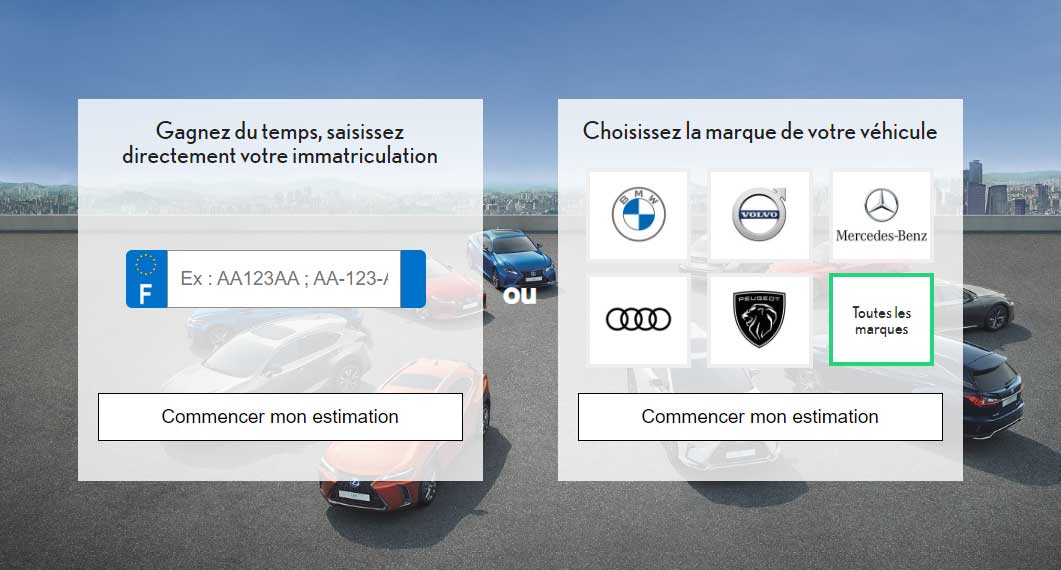 1 000 € the bonus
In addition to the customer promise of a callback within 24 hours, guaranteed payment and support for all administrative procedures (technical inspection, gray card, declaration of transfer), Lexus offers up to at €1,000 more than the online estimated value until December 31, 2022.
For Lexus, this new online simulator complements a range of services already made up of different financing solutions, but also the Lexus Easy Flex offer, which makes it easy to upgrade your current rental contract.