Already powerful enough, the Volvo EX90 could come in an even more powerful version with the Polestar badge.
Volvo is now fully committed to the total electrification of its range. The proof is with the Volvo EX90, the battery replacement for the XC90. The large seven-seater SUV will not remain as it is, however, and many variants are already planned. Starting with an even more powerful version badged Polestar Engineered.
This was implied by Anders Gustafsson, President of Volvo USA, in an interview with MotorTrend. According to him, the SPA2 platform used by the SUV can carry even more powerful technical configurations. This version, which would undoubtedly bear the Polestar Engineered signature (not to be confused with Polestar, which has become a separate brand), could thus offer more than the 517 hp of the Recharge Twin Performance version!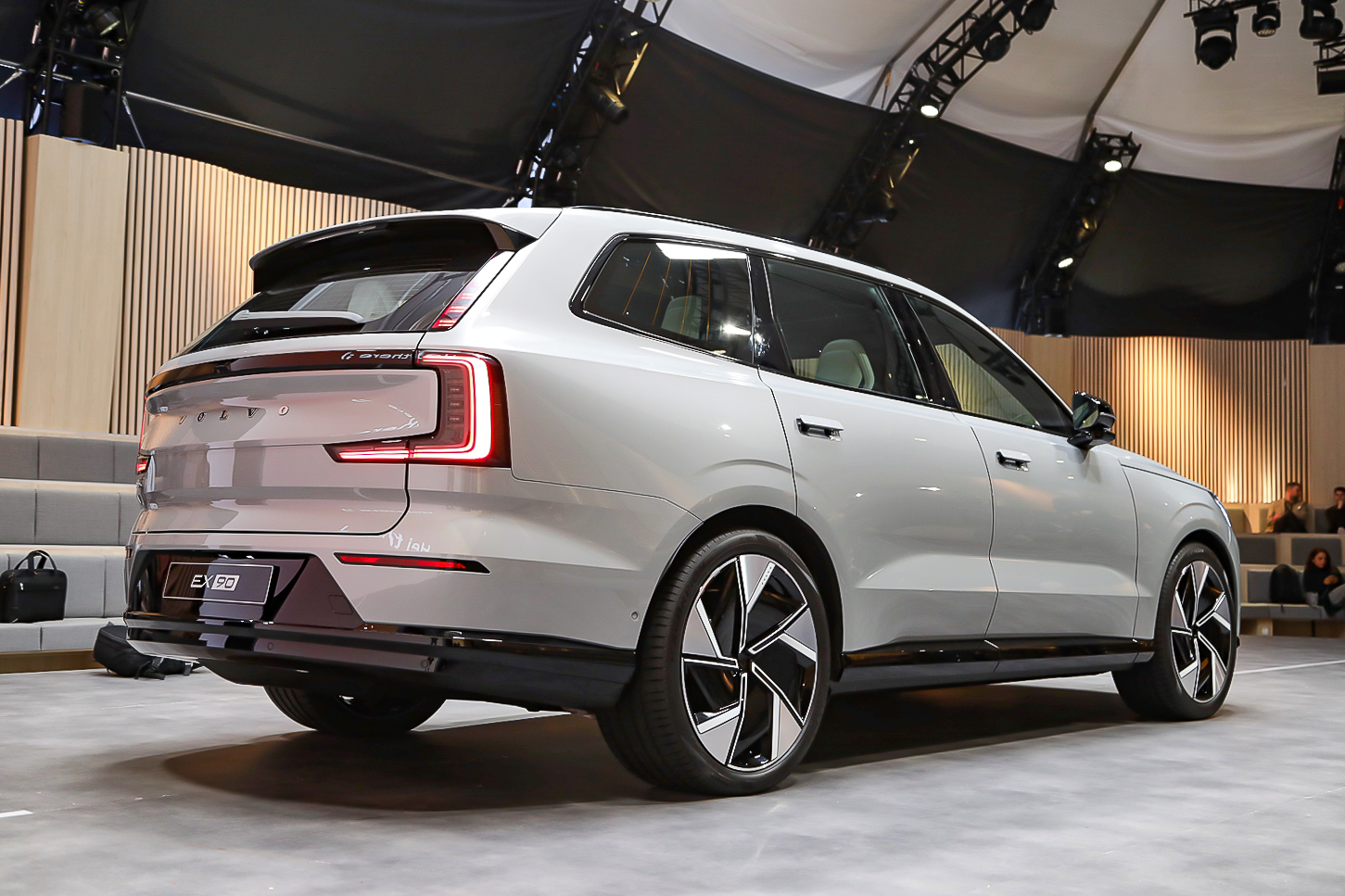 A single-engine version of the Volvo EX90 also on the program
This therefore promises very sporty within Volvo, which follows the trajectory of the Geely group, quite fond of mechanical superlatives. However, the Swedish brand should also develop the range downwards. The Volvo EX90 could be offered with five seats, but also with a single electric motor. So many configurations allowed by the modular platform.
Read also
Report – Volvo EX90: what does the (very) large 100% electric SUV announce?
Note that Volvo would also consider developing a hypothetical C60, but also an entry-level EX30. But it is still far too early to anticipate any technical specifications for these two models.