Auto Expo 2023 in New Delhi will undoubtedly remain as India's entry into the world of electric cars. Tata in particular presented three concepts more or less close to production.
The closest to production is the Tata Curvv. After a concept presented in April 2022, the Indian manufacturer is exhibiting here a model a little closer to production. The finalized version of this crossover will be marketed in 2024. But style changes are not everything. Tata has also confirmed that a petrol version of the same model will be offered later… It is still a little early to offer an electric-only model in a major segment of the market.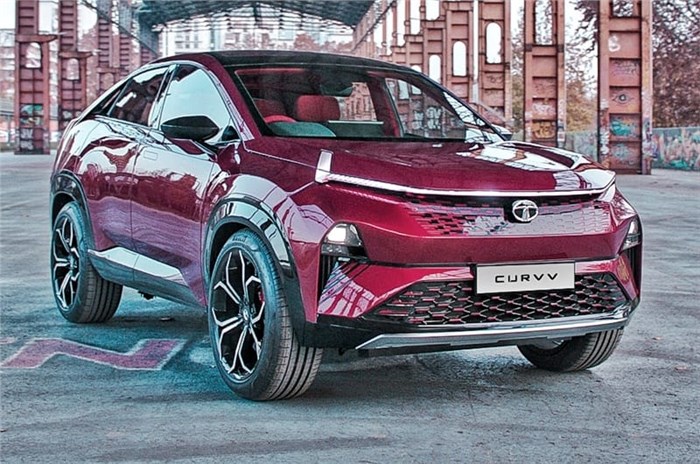 The Harrier EV is also derived from a thermal model. The Harrier, a 4.60m segment SUV, is based on the Land Rover platform of the Discovery Sport and Evoque. Going electric, the Harrier receives two electric motors and a 60 kWh battery. Tata evokes a range between 400 and 500 km rather optimistic given the already substantial weight of the basic machine. V2L (Vehicle to Load) and V2V (Vehicle to Vehicle) functions for charging other devices or another electric vehicle are also provided.
Compared to its thermal cousin, the Harrier EV differs only in its front and rear shields.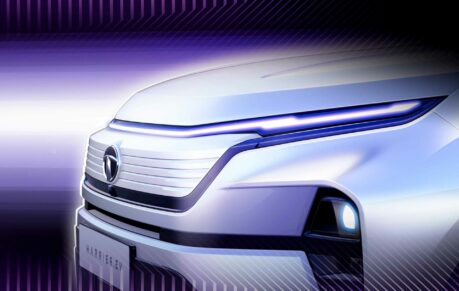 Sierra, the return of a symbol
The last concept prefigures the model that will come out last in this triptych: 2025. But it is also the most symbolic. The first Sierra. Launched in 1991, it was Tata's first passenger car after trucks and vans. Derived from the Telcoline pick-up, it is also known as the first SUV from an Indian manufacturer. The return of the name is intended to mark the brand's shift towards electric.
Symbolically at least, because here it will also be a multi-energy model with petrol versions and an electric version. The platform is probably the same as the Harrier and Safari and it will position itself above them in the range. This is the second concept. The first was presented at the New Delhi show in 2020, and it appears here in a version closer to production. Here too the characteristics are not the priority of the manufacturer since no figures are communicated.
To discover an electric-only Tata, we will have to wait until 2026 and the launch of a production version of the Avinya concept.
Read also
This surprising electric car is smaller than a Renault Zoé!