Try Nissan Ariya?
Configure your Nissan Ariya vehicle or request a free trial.
To demonstrate all the capabilities of the new Ariya, Nissan has decided to prepare a large-scale roadtrip between the two poles.
Despite the rapid development of technologies, the electric car still needs to prove itself. This is what Nissan wants to do in particular to show the capabilities of its new electric SUV, whatever the terrain or the weather conditions. For this, the brand has prepared an ultimate journey around the globe.
And the Yokohama firm is fearless. She plans to join the North Pole to the South Pole by road, a journey of more than 27,000 km! It is the adventurer Chris Ramsey, accompanied by his wife, who will make the trip. An exercise he already knows, or almost, since he was able to travel in 2017 nearly 16,000 km in Mongolia aboard a Nissan Leaf.
An Arctic Trucks preparation for this Nissan Ariya
Nissan won't bring just any Ariya for this expedition. It will be an e-4ORCE version with two electric motors, and therefore with all-wheel drive. The electric SUV will undergo a necessary preparation, at Arctic Trucks more precisely, with a raised suspension, various body protections and underbody, as well as off-road tires. If the battery will always be 87 kWh, the autonomy should necessarily be much lower than promised.
But this is not the will of Nissan, which wants to raise awareness "the role that electric cars can play in reducing CO2 emissions", and show the adaptability of its SUV according to the terrain and conditions. The starting signal will be given at the beginning of March.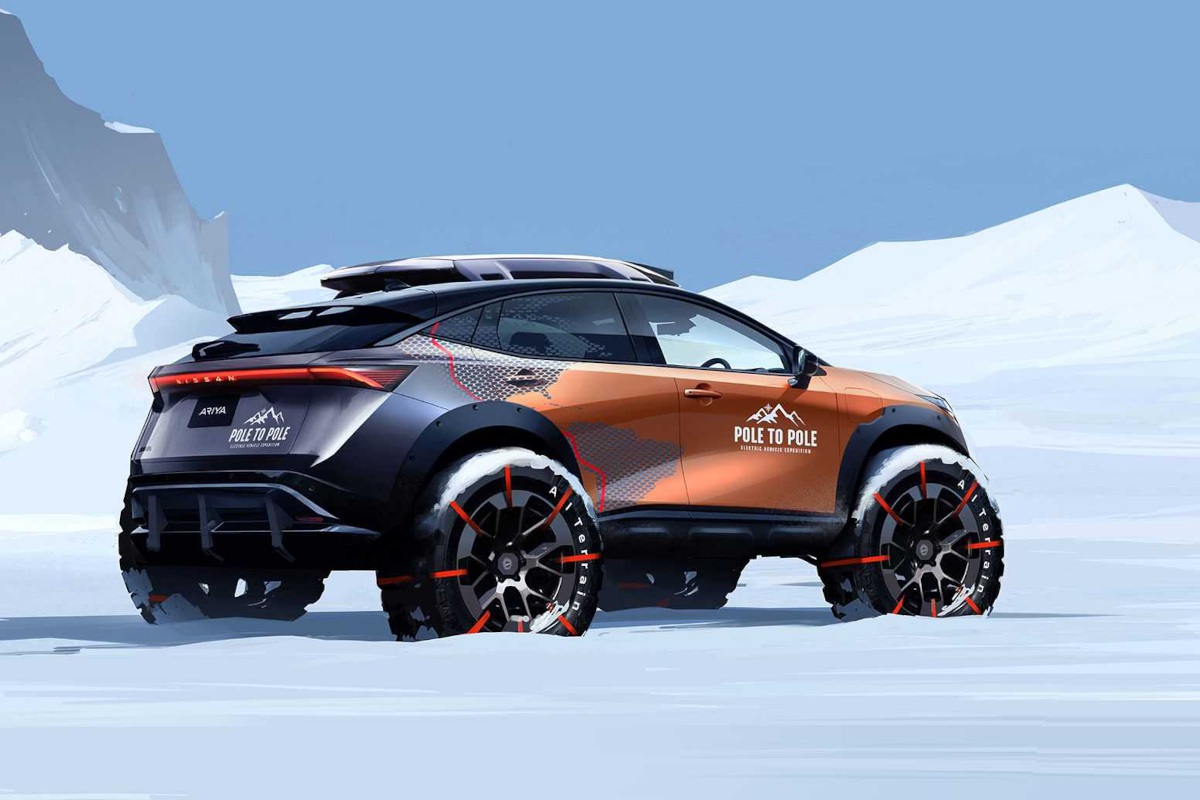 Read also
Polestar 2 Arctic Circle: a special and unique version of the electric