The Fisker Ocean arrives on tiptoe. In the meantime, he opens his online configurator for those interested.
The Fiker Ocean wants to give a new start to the manufacturer behind the Karma, which has just had a very bad one. Big ambitions weigh on the solar roof of the electric SUV, which will be manufactured in Europe at Magna. While waiting for its arrival on the roads, it reveals itself a little more with an online configurator.
If it does not reach the level of the Lucid configurator, the Fisker tool displays sufficient quality to understand the silhouette of the SUV and observe the stylistic details from one version to another. Three trim levels are offered (Sport, Ultra and Extreme), as well as an exclusive launch version One.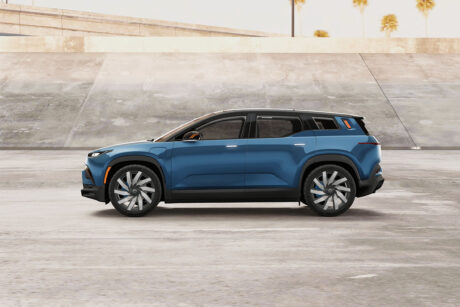 Far fewer options with the Fisker Ocean Extreme
It is then possible to choose from several colors (sometimes untouchable at a price of €4,500), but also from six different sets of rims, ranging from 20 to 22 inches, including an F3b model displayed at €3,800. Inside, the choices are simpler with black or white upholstery. Side options, the catalog is thin in high-end version. On the other hand, you have to put your hand in your pocket to have the Intelligent Pilot or the Ultimate Pack (5,900 € each) with the lower versions.
The Fisker Ocean promises 440 km of range in its entry-level Sport version at €41,900. The Extreme and One versions advertise 630 km, but claim a check for €69,950. Remember that the SUV will be manufactured in Graz, Austria, but it could see the light of day with missing features for the moment.
Read also
Interview – Our extraordinary meeting with Henrik Fisker who reveals all his ambitions