With New Abarth 500e, the Scorpion brand is officially entering the electric era. A first city car that does not neglect the performance and sporting spirit of the Abarth brand.
Electrifying since 1949
With 73 years of know-how, Abarth is renowned for making the ordinary extraordinary. This, through agile, high-performance and powerful cars but above all small and aggressive, just like its emblem, the scorpion.
Once again, Abarth has taken up a new challenge by giving birth to New Abarth 500e, a boosted version of New Fiat 500 and a real response to the energy transition without denying the history and winning DNA of the Scorpion brand. New Abarth 500e is therefore intended to make the energy transition and electric driving more fun thanks to its sporty look and a powerful engine that has nothing to envy to its thermal equivalents.
From 0 to 100 km/h in 7 seconds
Much more dynamic than its glamorous counterpart, New Fiat 500, New Abarth 500e promises to offer great sensations. 7 seconds: that's the time it will take you to go from 0 to 100 km/h at the wheel of the electric sports city car! With its 154 horsepower engine (113.7 kW) and its torque of 235 Nm available immediately, it even manages to leave behind its thermal counterpart, Abarth 695. 50% faster in acceleration from 20 to 40 km/h, this New Abarth electric also achieves 60-100 km / h with a second in advance.
Who said electric driving couldn't be fun?
A design designed for performance
Apart from its unique style, which echoes the elegance of New Fiat 500 and whose finishes are reminiscent of the world of car racing, New Abarth 500e Scorpionissima benefits from an optimized technical configuration at chassis level where it relies in particular on suspensions MacPherson with front anti-roll bar. In terms of braking, it incorporates 281 mm discs at the front and 278 mm discs at the rear where its cousin from Fiat, wiser, is content with drum brakes.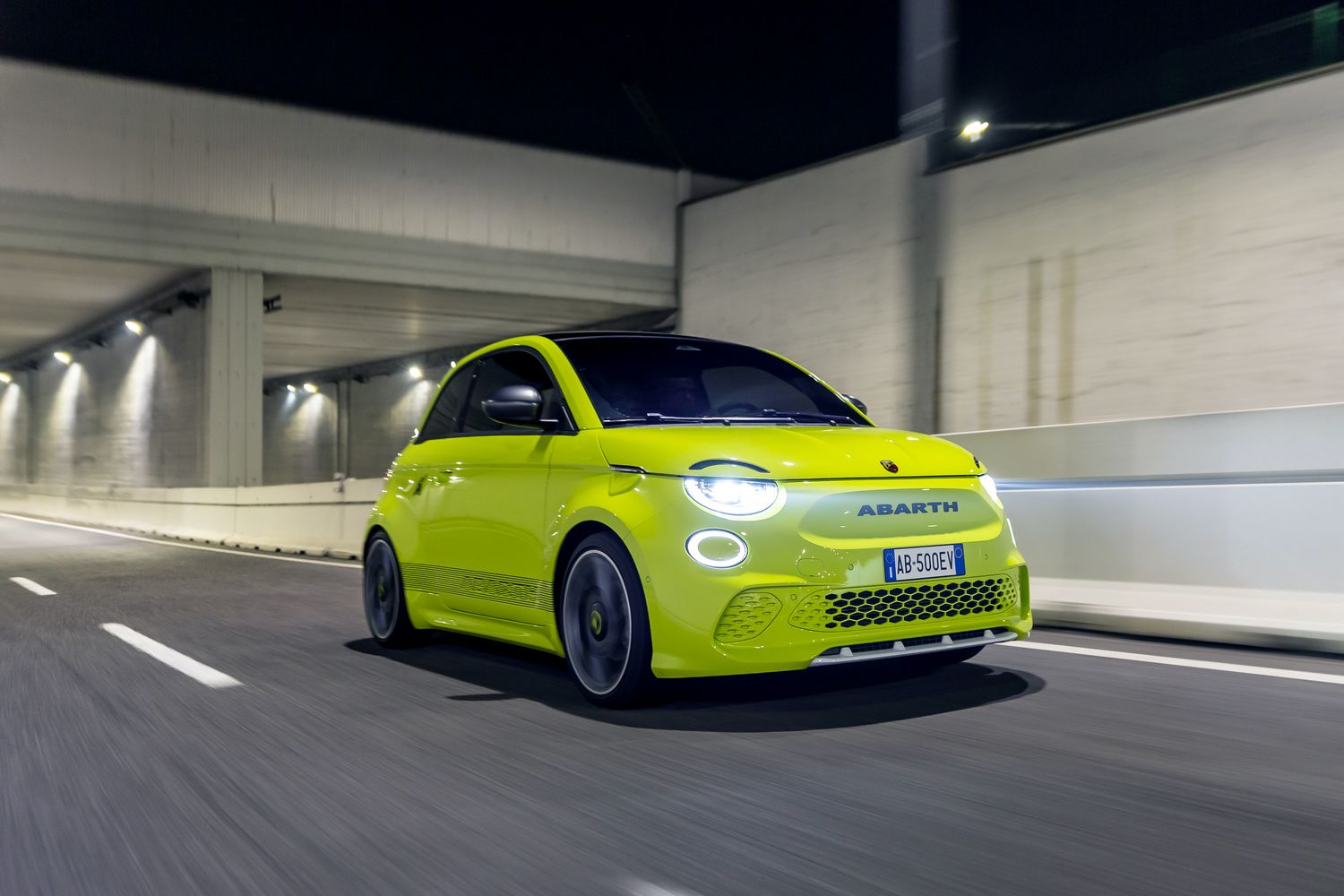 Electrifying driving
At the wheel of New Abarth 500e, drivers will be able to choose from three driving modes, two of which focus on sportiness. While the mode Scorpion Street offers a balance between performance and energy savings, the mode Scorpion Track will allow him to take advantage of all the power of the 154 horsepower electric block.
Resolutely sporty, New Abarth 500e also knows how to be wiser. Limiting the power to 100 kW and the torque to 220 Nm, the mode Turismo favors autonomy. Added to this is the "One Pedal" function which, combined with the Turismo or Scorpion Street modes, maximizes the effect of the regenerative brake, thus offering the possibility of driving full of emotions without having to use the brake pedal.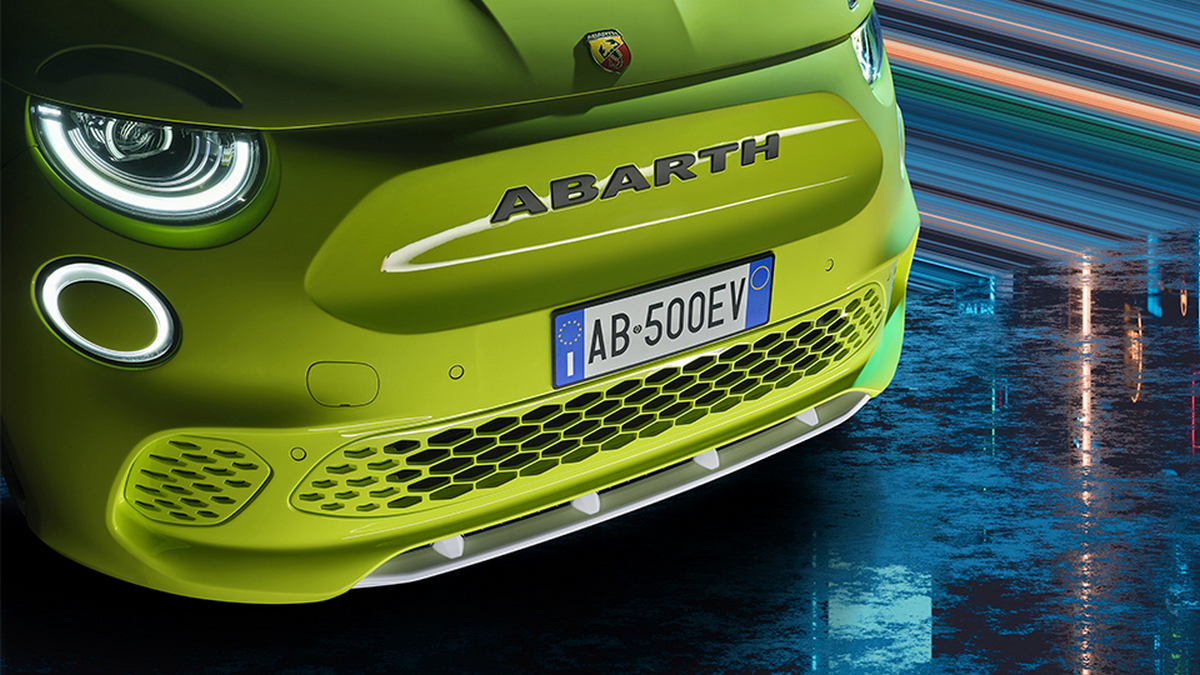 A 2.0 exhaust
New Abarth 500e does not ignore the brand's inimitable and historic sound. Equipped with a new 2.0 sound generator, the electric sports city car can reproduce inside and outside the cabin the emblematic roar of Abarth exhaust pipes. One thing is certain: you will not go unnoticed!
Those who wish to operate in stealth mode can resume silent driving by deactivating the system when the car is stationary.
Make the energy transition fun
Electricity without compromise! If electric mobility was once often perceived as punitive, Abarth has succeeded in the daring bet of an ecological transition that denies neither emotion nor driving pleasure.
Revolt with Abarth!
Pre-book it now
Ready to enter the electric era in performance OR Sport mode? Pre-book now the exclusive New Abarth 500e Scorpionissima launch edition, produced in 1,949 units, to be the first to know when orders officially open, scheduled for February, and be among the first to receive it.
PRE-BOOK NEW ABARTH 500e SCORPIONISSIMA