Try Tesla Model Y?
Build your Tesla Model Y vehicle or request a free trial.
The Tesla Model Y appeals to tuners. It is now Novitec's turn to express itself with an attractive cosmetic program.
The star of sales in the electric vehicle segment, the Tesla Model Y is very logically of interest to manufacturers of spare parts and accessories. And this is particularly the case of tuners, who lean on the SUV to offer it a look of adventurer, or more sporty. This is Novitec's niche, which lifts the veil on its catalog.
Read also
The Tesla Model 3 receives a Novitec tuning kit
This new preparation program revolves around the appearance of the electric SUV. It is dressed in particular with aerodynamic carbon fiber appendages, with a front blade, side sills, a retouched diffuser and an elongated ducktail spoiler. The set is based on Vossen NV2 rims, perfectly symmetrical and therefore with a very specific position on the car. The goal is to improve the aero here.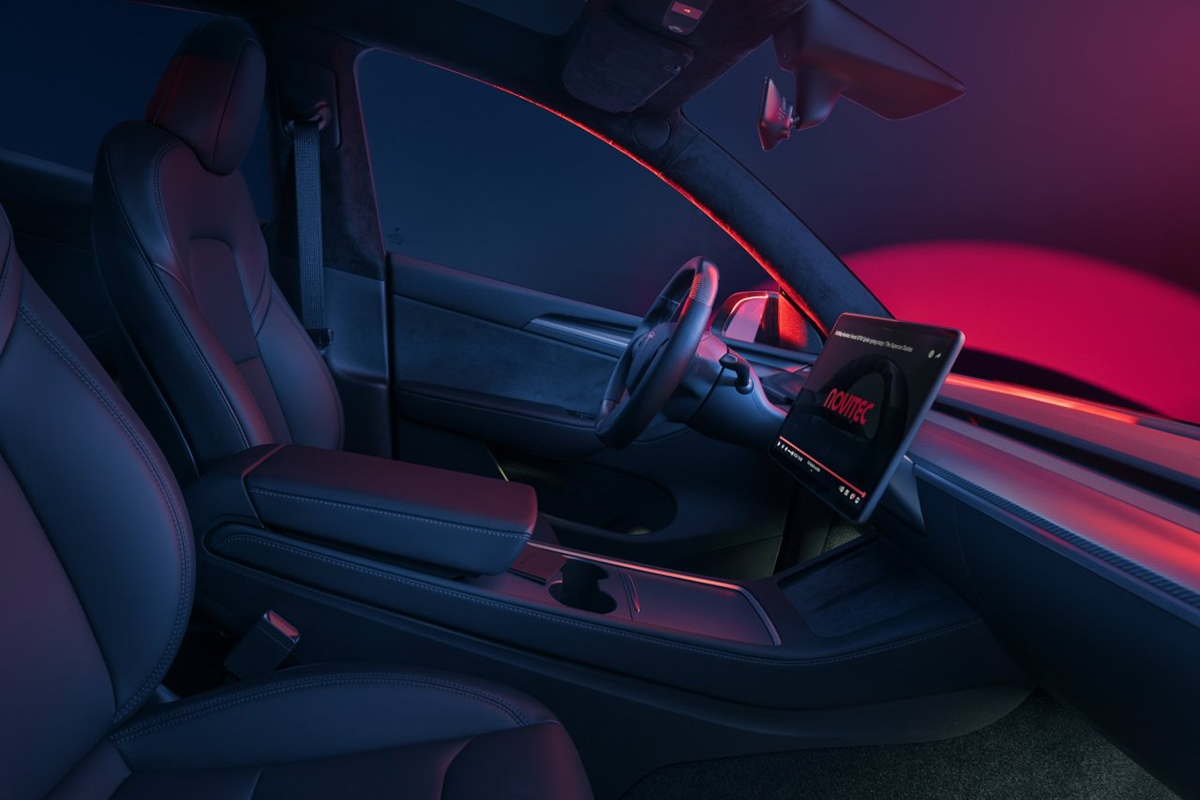 A gain of 7% autonomy for this Tesla Model Y
The passenger compartment has not been forgotten and can be given a thorough treatment with the installation of leather or Alcantara upholstery. Depending on the budget, Novitec can even find made-to-measure upholstery. Notice to snake lovers, m
The Tesla Model Y is now placed on a specific KW suspension which lowers the trim by 4 mm. Unable to spread gargantuan powers as is often the case with the preparer, Novitec then draws attention to a gain of 7% in terms of autonomy with these aerodynamic alterations. The price of the parts has not yet been announced.