It's time for electrification at Lamborghini, and the hybrid replacement for the Aventador is beginning to take shape on the Web.
For the moment, Lamborghini seems to be playing the watch before throwing itself into the deep end of electric sports cars. This does not close the door to partial electrification by developing hybrid technologies, which have already appeared timidly with the Sian. But it will be up to the replacement for the Aventador to inaugurate the "serial" technology.
For the moment, the name of this next supercar is not yet known. However, the first sketches have just leaked on the Web, suggesting its sharp lines and its high-pitched exhaust outlets.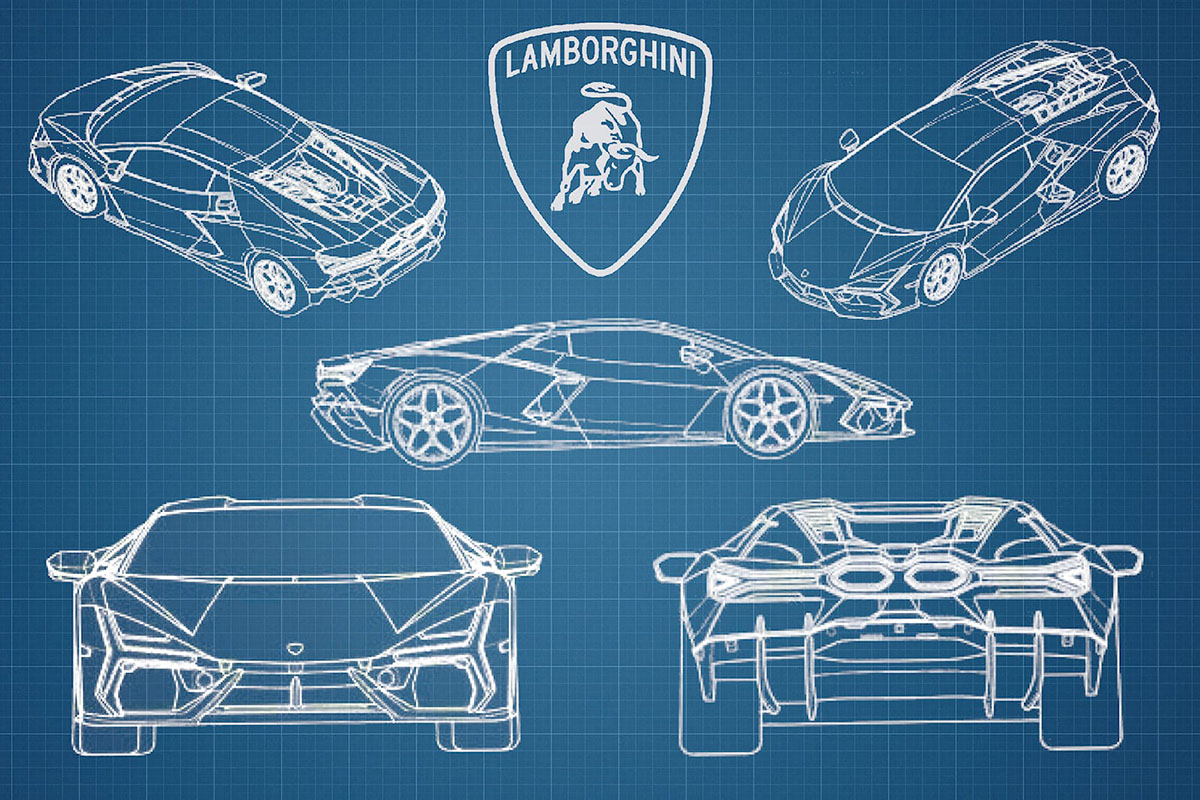 A unique hybrid system for the next Lamborghini
It is these that will allow the V12, always atmospheric, to express itself. This mechanical cathedral will be associated with a hybrid system similar to that found on board the Sian or the Countach. It is the gearbox that should take place the electric motor, powered by a 48 V supercapacitor, to control the weight while producing an electric boost to boost performance.
It's not a surprise, hybridization is thought of here more as an alternative to overfeeding rather than to respond to an ecological desire. But the 12 trumpets will not always be on: proof is with this extract which suggests the pedestrian warning sound that the supercar will produce. This novelty will be unveiled next April.