The new generation of the Boxster, 100% electric, was photographed at an Ionity charging station.
A few days ago, Porsche kicked off its 75th anniversary celebrations by unveiling a new concept, the Vision 357. Surprisingly, the engine was 100% thermal! Is Porsche still looking to the past? No, because projects for new electric models are multiplying at the Zuffenhausen firm.
Delayed, the new electric Macan will finally be unveiled at the end of this year. Then Porsche will take a new step in terms of electric vehicles: after having developed family models, it will tackle its sports cars. The successor to the 718, with the Cayman coupé and the Boxster roadster, will indeed go all-electric in 2025.
Read also
Most beautiful electric car: which makes passers-by turn around the most?
The development of this new trendy duo is well advanced. Prototypes are currently being tested on open roads. And if they are camouflaged, Porsche does not try to hide them at all costs. The proof, the model immortalized here was refueling at an Ionity terminal. The scoop hunter also took a picture of the information on the terminal, with a charging power of 180 kW for a 53% charged battery.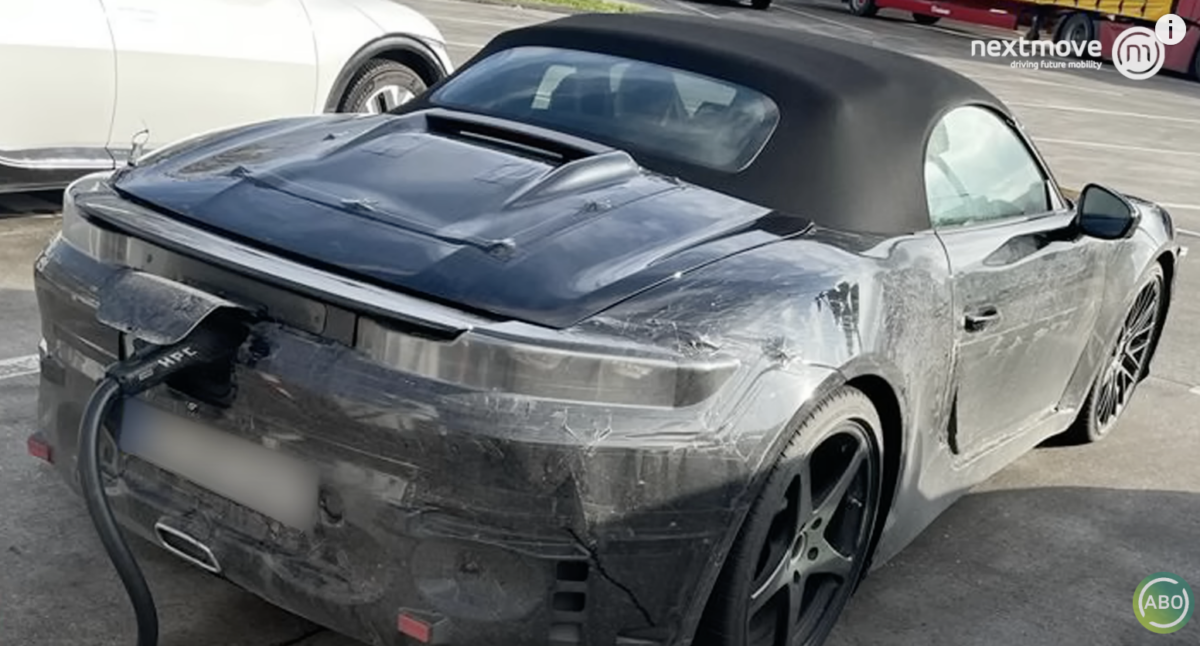 The switch to electric does not upset the silhouette of the Boxster. Porsche will also ensure that the location of the engine and the battery preserves the driving sensations of the line, those of a small sports car with a central rear engine. The charging socket is also on the stern. The look will evolve in small touches. A foretaste was given in 2021 with the Mission R concept.
Photos via NextMove