It's Volkswagen's turn to take advantage of the start of the year to give us an inventory! The manufacturer looks back on its development and its results in 2022, and on its future projects from 2023.
It was a few days ago, at the end of January, aboard one of the lounges at the quay in Paris. After Toyota, it is the Volkswagen group which presents its results for the past year, and its projections for the new one. On the program: balanced sales, although slightly down, and a network of superchargers by the end of 2023.
Volkswagen in 2022: 8,262,800 vehicles sold
Let's start with the results of last year, the figures of which are given at the end of November 2022. The Volkswagen group announces 8,262,800 vehicle deliveries, i.e. -7% compared to 2021. An impressive performance all the same, all the more that it has 572,000 electric vehicles. Or +26% compared to the previous year. Xavier Chardon, CEO of Volkswagen Group France (VGF for short) is enthusiastic about "very positive growth on all markets". Still on electric, it "obviously foresees a nice acceleration in 2023". In general, the different brands of the group are not quite equal in terms of performance. Where Porsche, Bentley, and Lamborghini are on the rise, Seat and Skoda are less privileged. This would be mainly due to operations in China and Eastern Europe, which do not show the best profitability. For its part, Audi is not particularly balanced but remains very correct.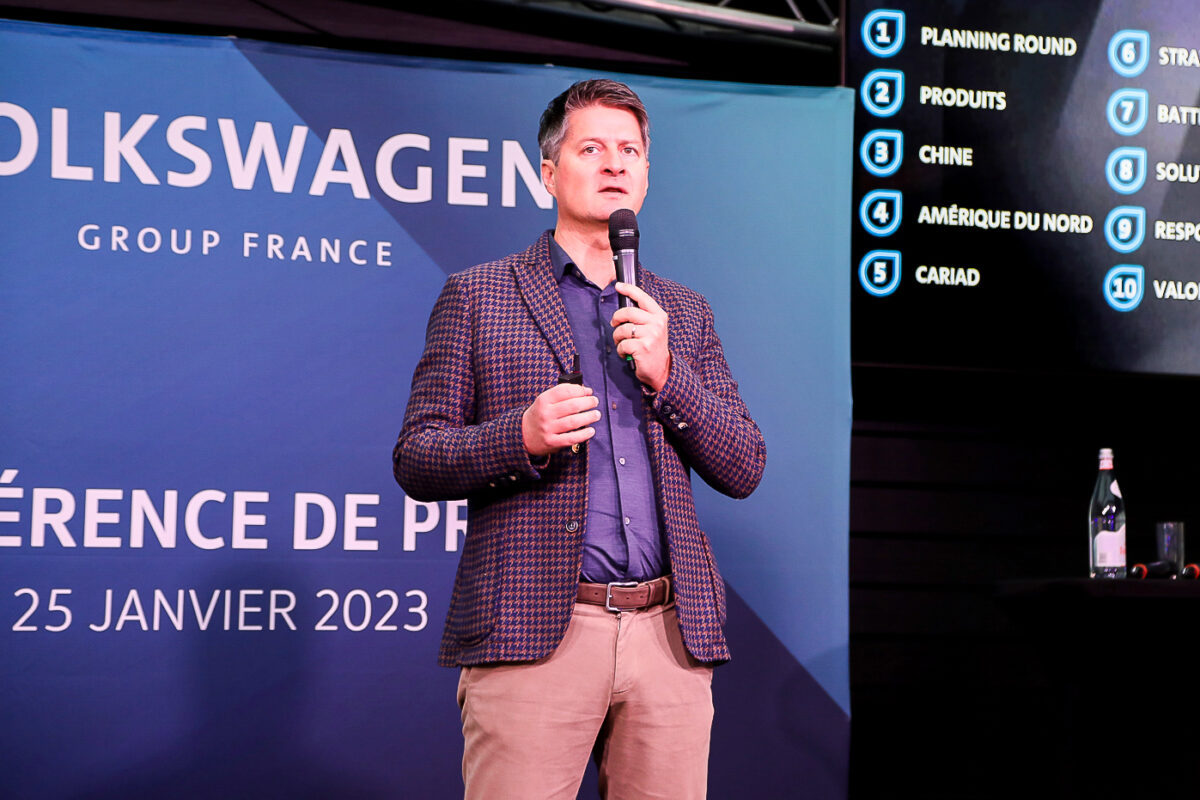 Here are the figures for each brand in the group as well as their variation compared to 2021:
Volkswagen : 4 563 300 (-6,8%)
Audi : 1 614 200 (-3,9%)
Skoda : 731 300 (-16,7%)
Seat / Cupra : 385 600 (-18,1%)
Volkswagen Commercial Vehicles : 328 600 (-8,6%)
Porsche : 309 900 (+2,6%)
Traton : 305,500 (+12.6%)
Lamborghini / Bentley : 24 400 (+5,8%)
For the first time, the utility subsidiary Traton (MAN, Scania, Navistar, Volkswagen Caminhões e Ônibus) exceeds 300,000 sales. In order to improve sales, the CEO promises a "strengthening of the product by returning to the fundamentals, design and quality". New head of design who is none other than the former head of Porsche design, and new designer (ex Bentley). Enough to promise "more passion in the products".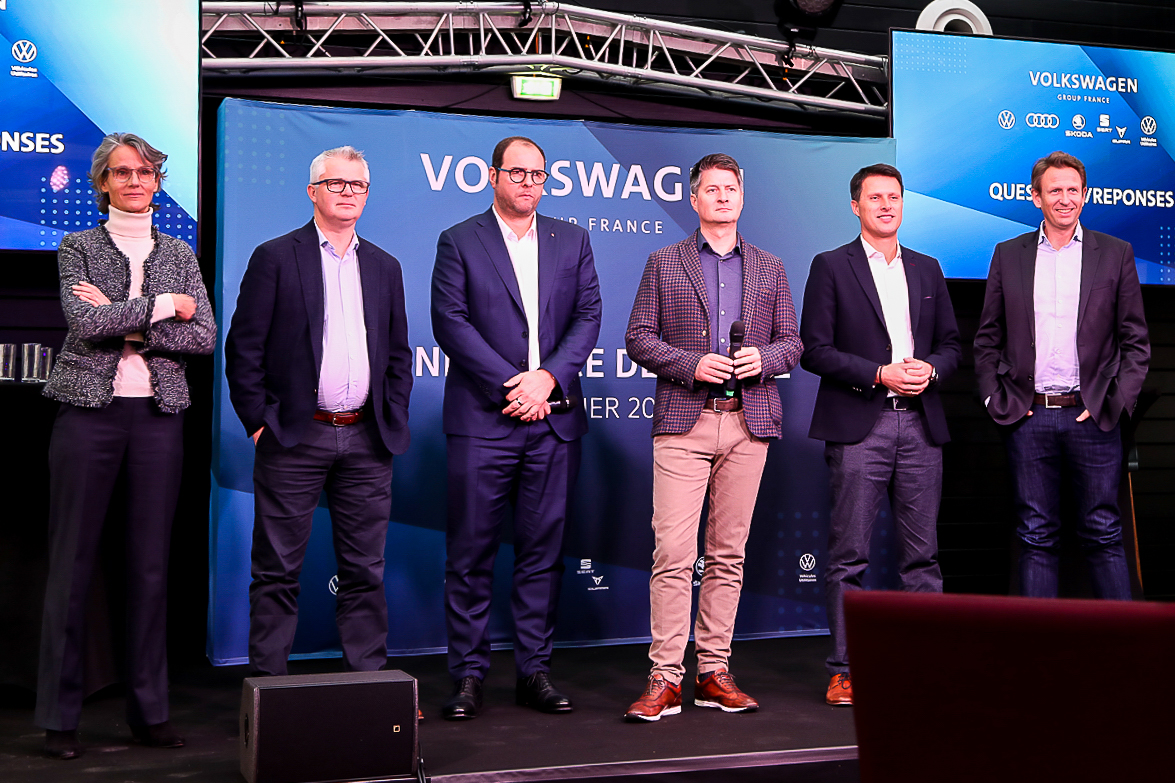 Electrified vehicles: ramping up
VGF proudly tells us about a real rise in power of electric and electrified vehicles (BEV + PHEV). In particular from the first to the last quarter of 2022, even if all the brands do not show a strictly positive evolution. Here again, the individual figures are very telling, for growth going from 6.4% to 12.1%. Specifically, VGF electric sales reached 6.4% in Q1, 7.5% in Q2, 9.4% in Q3, 12.1% in Q4. In details :
Volkswagen : 2,5% (T1), 6,70% (T4)
Audi : 2.8% (T1), 4.0% (T4)
Skoda : 0.7% (T1), 0.7% (T4)
Cupra : 0.4% (T1), 0.7% (T4)
A year that was sometimes uneven, but which showed very good momentum in the last quarter. For France, these are 30,000 BEV + PHEV delivered, and VGF shows good maturity on these volumes. It should be noted that, according to the representatives of the various brands, the situation in Ukraine has a direct impact on supply and suppliers. A significant aspect in the evolution of the figures, which could have been even better under normal conditions otherwise.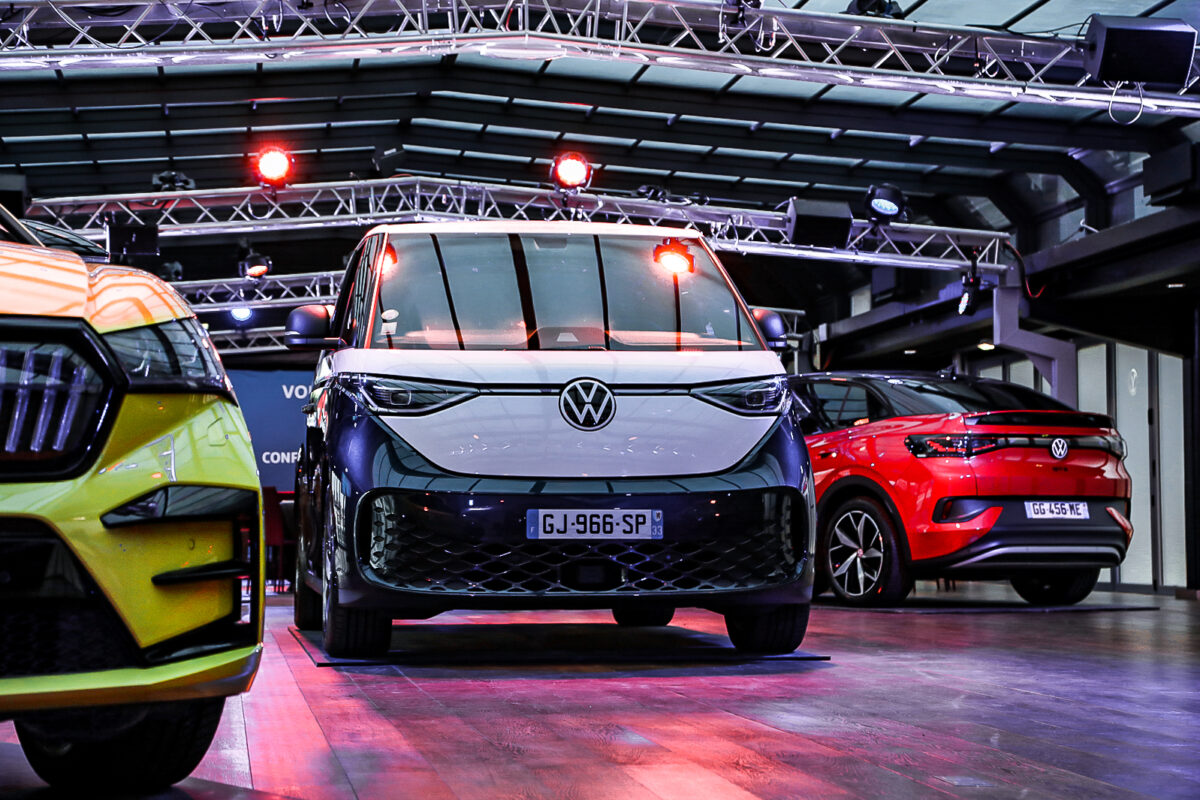 This rise in power of electrification is all the more appreciable in that it has nevertheless had to face certain difficulties. In particular related to the supply of semiconductors. Finally, if overall sales fell by 7%, on the other hand, many more electric vehicles were sold than last year. And that is rather good news in terms of new uses and mobility. In 2022, 6.9% of all group sales were electric. Projections rise to 11% for 2023, and no less than half by 2030. Beyond electrification, other growth levers are positive. On the one hand, after-sales and spare parts gained +8% in turnover. On the other hand, the second-hand market is booming: 212,000 second-hand sales, including 155,000 labeled. A good illustration of the profitability of the group's networks.
New solutions and 300 superchargers
Several promising projects are planned for Volkswagen in the short term. The group is accelerating the development of autonomous driving, by strongly partnering with Bosch for Europe and North America. Various partnerships, implying among other things a significant robotization in China, would make it possible to better adapt to the constraints of the market. New platforms are in sight for the group, which also confirms the "universal" electric platform SSP. A common base that will replace the MEB and PPE platforms. As a reminder, this "all-purpose" platform is designed for electric and autonomous driving. New mobility solutions are also being studied, with various subscription projects and other customer offers. Note, for example, the integration of Europcar Mobility Group into the bosom of VW Mobility Group. The idea being, ultimately, to engage customers differently.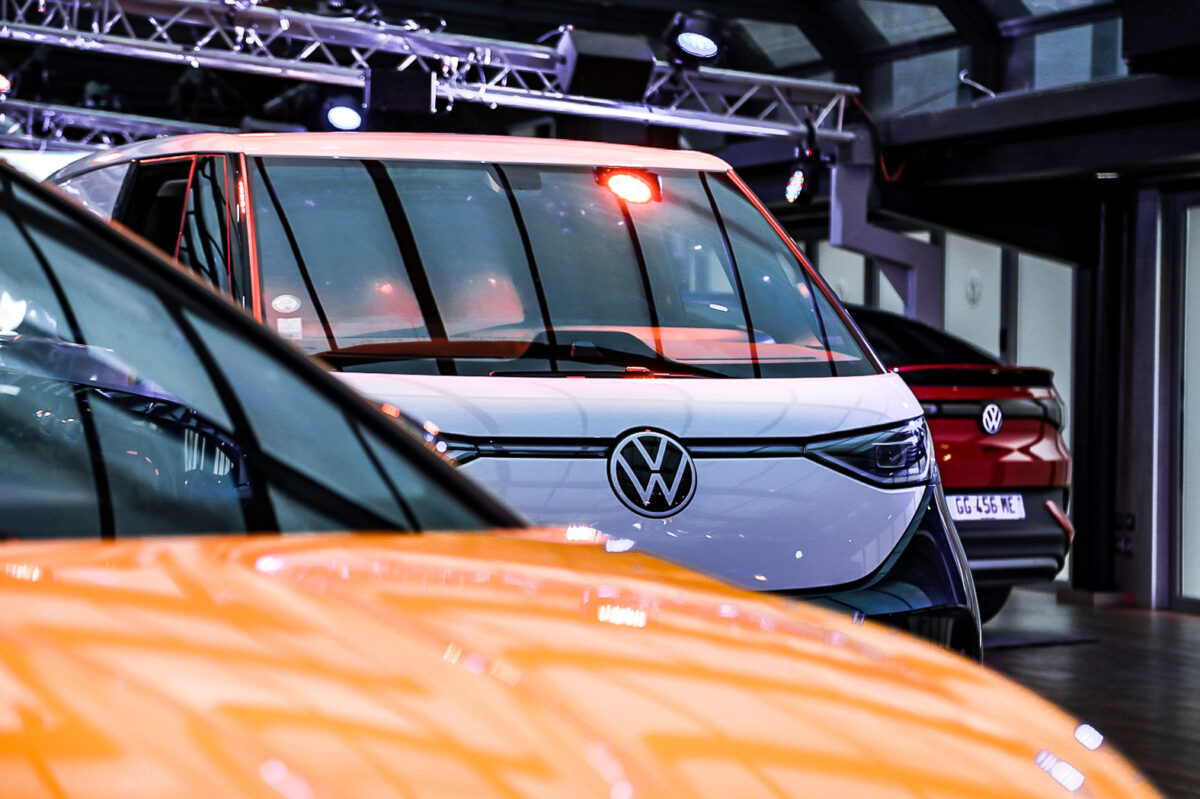 If the LOA/LLD offers essentially extend over 24 to 48 months, an additional "brick" could meet needs of less than 18 months. Batteries are not left out, with more than 100 repair centers planned. Knowing that the group went from 7 in 2021 to 27 in 2022, and plans 40 in 2023. Perfect to support the production of batteries, which will benefit in particular from the transformation of old heat engine factories. Finally, Volkswagen goes second when it comes to charging. The group will deploy 300 superchargers by the end of 2023, for a minimum of 150 kW. That is enough to go from 20 to 80% charge in 25 minutes for the most recent models. It should be noted that the group will benefit from strong aid from the State as well as from ADEME (Agency for the Environment and Energy Management) for around a hundred superchargers in France.
Read also
Volkswagen Trinity: the rival of the Model 3 named ID.4 will arrive in 2026