Try Lucid Air?
Build your Lucid Air vehicle or request a free trial.
After launching its exclusive high-end products, Lucid is launching the Air Pure, which is more accessible and has great autonomy.
The Lucid Air appears to be one of the most successful electric cars to date. It is also the one that offers one of the longest ranges thanks to its large batteries and technological motors. But you have to put your hand in a deep pocket to enjoy it. To address the greatest number, the Lucid Air Pure was born. And now comes with an even more affordable version.
Based on the Pure version and its 18-module 88 kWh capacity battery, it only transmits its power through a single machine installed on the rear axle. The latter displays a peak power of 435 hp for 550 Nm of torque. That's 193bhp less than the twin-motor version, but only scalps 0-100km/h by a single second (0-60mp3 in 4.4s versus 3.4s).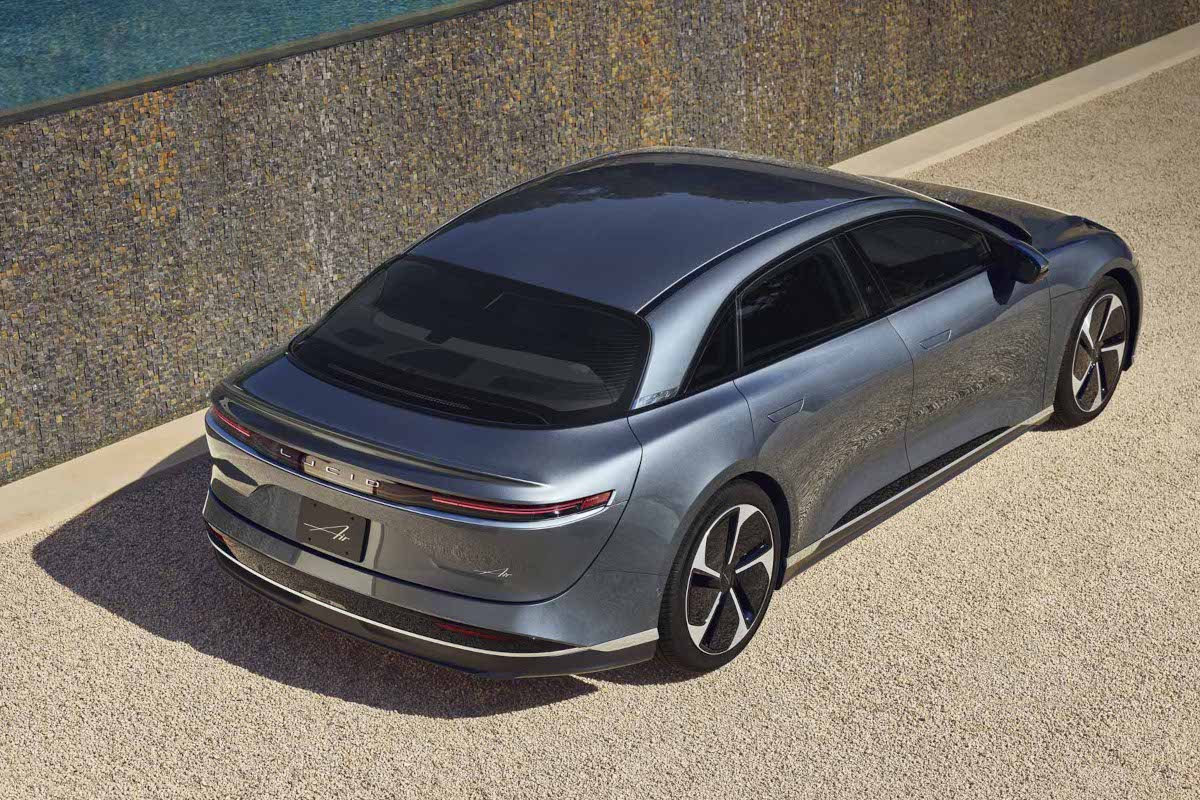 A range of 653 km for the entry-level Lucid Air
This Lucid Air Pure RWD is based on the 18-module battery with a capacity of 88 kWh capacity. It allows the sedan to claim a range of 653 km on the benches of the EPA, still as much as the Tesla Model S Grande Autonomie. Charging performance is similar with a power peak of 250 kW on DC fast terminals.
The Lucid Air Pure RWD is the cheapest of the Airs and starts at $87,400, or nearly €82,000 at today's exchange rate. That's a savings of $5,500 over the AWD version, which is more powerful but has the same range. Opposite, the two-engine Model S Long Range is displayed in the USA at a price of $94,990.
Read also
Tesla Model S vs Lucid Air: our exclusive comparison of these two exceptional electric sedans!