Try Nissan Leaf?
Configure your Nissan Leaf vehicle or request a free trial.
The Nissan Leaf is one of the smartest electric cars. But it can become delirious by adopting an electrified motorcycle engine!
If the retrofit interests people, the reverse operation is the preserve of some wizards with dubious inclinations. Derek Young is one of them. But he took the transformation even further, integrating a motorcycle engine into the electric drivetrain of an old Nissan Leaf.
And more precisely in a 2013 copy of the compact electric, which has a severely degraded battery: this would only suggest 40 km of autonomy. Enough for Derek Young who, rather than embarking on a juicy replacement, imagined another project: to make this Nissan Leaf a hybrid car.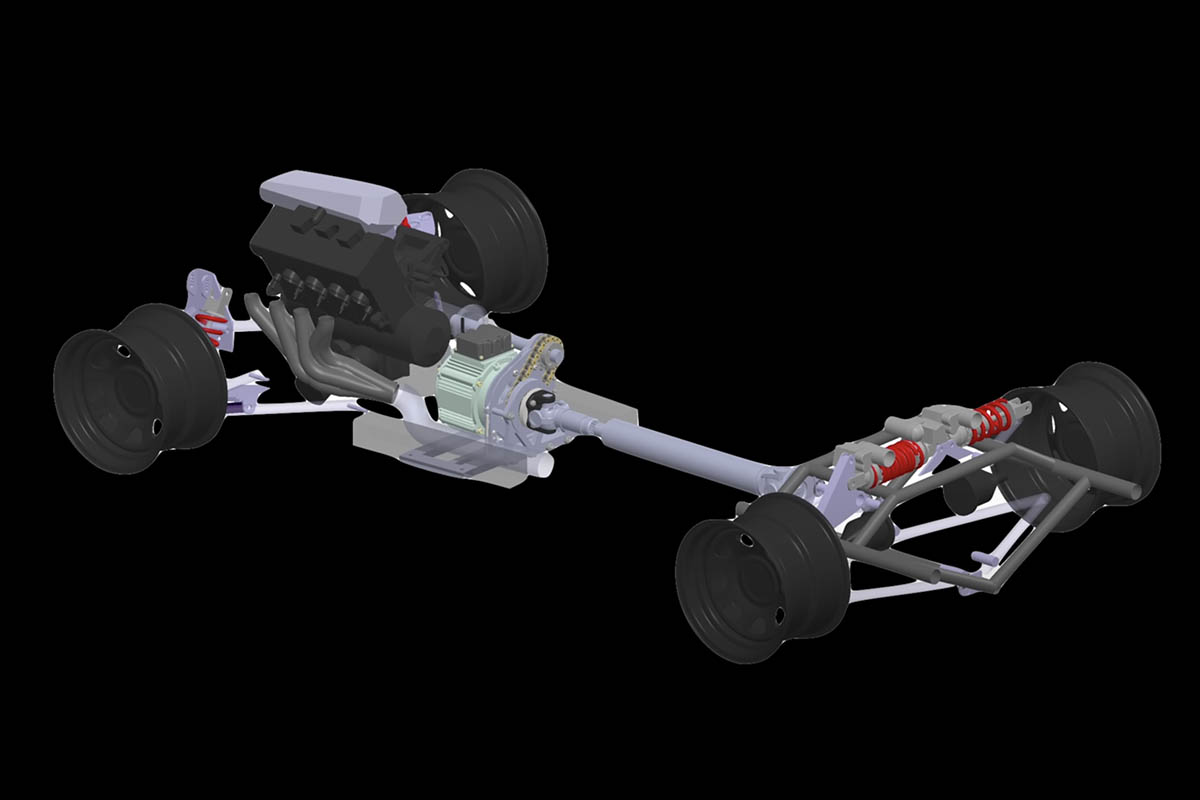 The Nissan Leaf e-Power that never existed
It is more precisely a block of Kawasaki Ninja ZX-10R capable of climbing at 13,000 rpm which was installed at the rear. The Nissan Leaf has therefore received a Lexus IS350 chassis at the rear, and the rear seats have of course been removed. All the technical details have not been specified, but the engineer has really imagined everything: in Performance mode which uses all the thermal power, the engine can also work in concert with the original electric machine, making this Leaf a plug-in series hybrid vehicle! Enough to make Nissan's e-Power system blush.
The transformation is also accompanied by a necessary preparation of the chassis, with in particular the presence of a braking system with Ford Mustang discs and Nissan 350Z calipers.
Read also
Nissan Leaf: no third generation for the electric compact