With a Supercharger network that continues to make its reputation, Tesla could go even further with service complexes.
Tesla is particularly renowned for its network of Superchargers. Launched alongside the Tesla Model S, it greatly contributed to the brand's reputation. And if the development of the latter continues to gain momentum, Tesla could go further.
It was in 2018 that Elon Musk first expressed his desire to push the Tesla charging experience even further, by erecting, alongside a complete station, a building with all the necessary amenities. In the mind of the entrepreneur, this place could take the form of a gigantic American restaurant with a deliciously retro look, with game rooms and cinemas, just like in the heyday.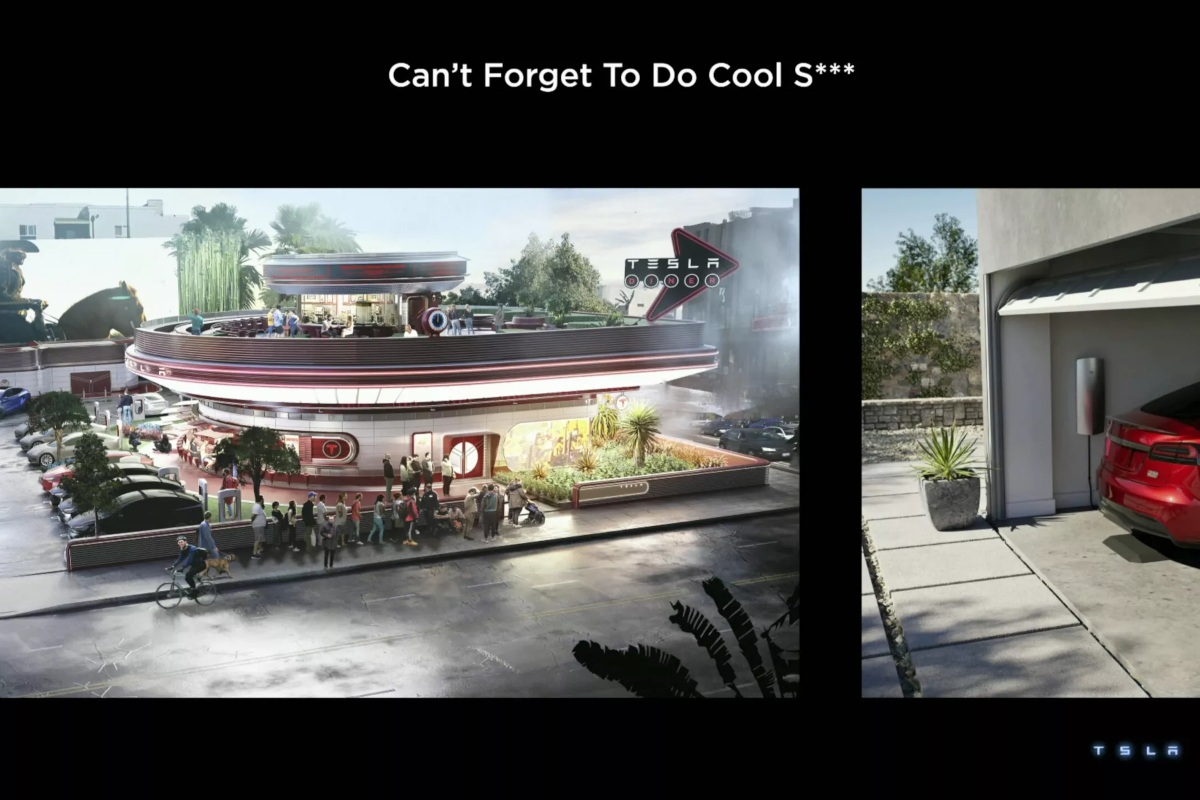 No known launch date for this Tesla Supercharger Diner
While the project has gradually been forgotten, it briefly resurfaced during the recent event organized by the brand. It was more precisely during the speech of Rebecca Tinucci, the head of charging infrastructure at Tesla, that the brand displayed a first realistic rendering of a future Tesla Diner, without providing more information on this subject.
That's enough to set fire to the powder, pushing enthusiasts to imagine all the possible messages. The very people who will also have noticed, during these few seconds of display, a Tesla Model S parked in a garage, with a mysterious base under the body. The latter undoubtedly concerns an induction charging system. But again, no additional details were provided by the manufacturer. Still a little patience…
Read also
Tesla passes the 25,000 Supercharger mark worldwide