Try Tesla Model Y?
Build your Tesla Model Y vehicle or request a free trial.
The Tesla Model Y is one of the benchmarks for electric cars. And Toyota recognizes it, calling the SUV a work of art.
Since Teslas are Teslas, the brand's electric cars have become industry benchmarks. All the manufacturers try, without really assuming it, to follow the trajectory of the firm of Elon Musk. The cars in the range are even the subject of in-depth studies in the research and development centers of the competitors.
That's what Toyota did, which just tiptoed into the segment with the bZ4X. Undoubtedly as part of the Japanese brand's electrification program and the development of new platforms, the engineers stripped down a copy of the Model Y. An exercise that would have stunned specialists, one of whose executives said that the SUV is a "work of art", just that, during an interview granted to Automotive News.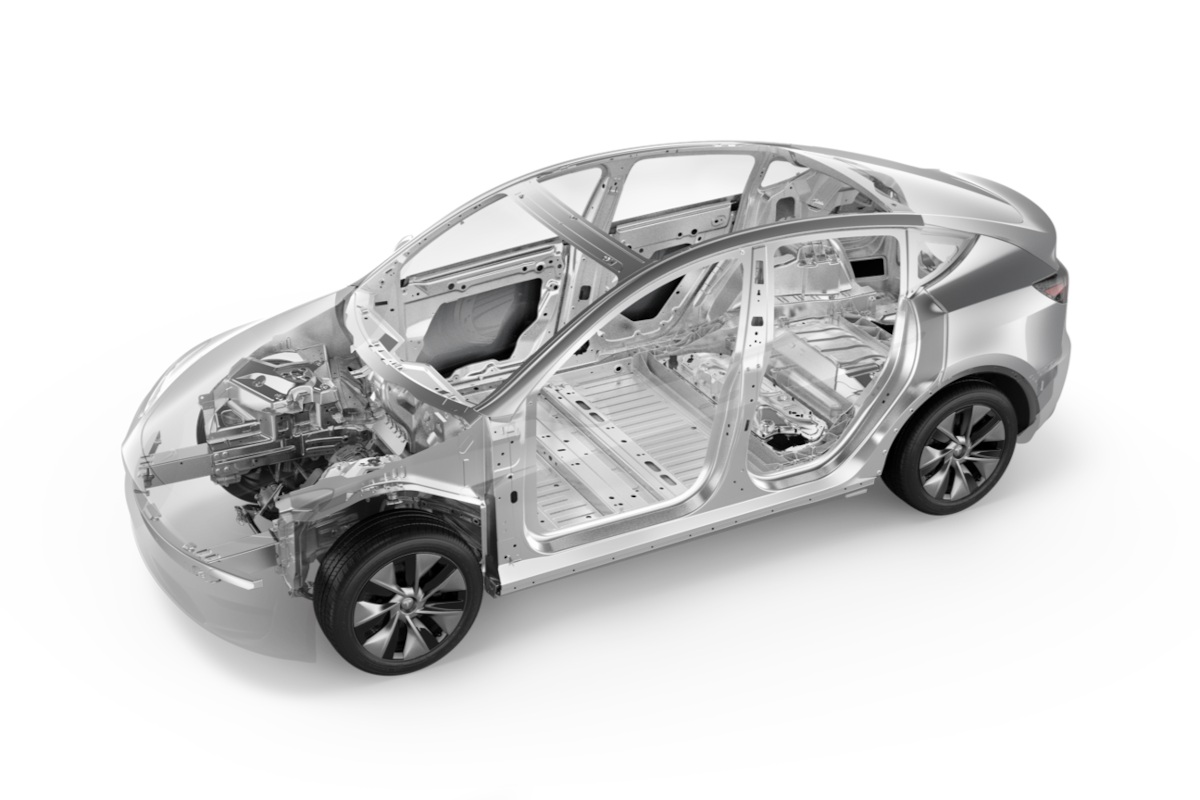 The Tesla Model Y has a different manufacturing philosophy according to Toyota
These are all the technical specificities that seduced the Toyota engineers, from the battery pack being part of the structure to the simplicity of manufacture, and this, without sacrificing performance and efficiency. Without revealing the secrets they uncovered, the spokespersons clarified that "It's a completely different manufacturing philosophy"and that Toyota "needs a new platform designed as a pristine electric vehicle". A great recognition from the manufacturer of the two best-selling vehicles in the world, the Toyota Corolla and RAV4, to the SUV that wants to become the best-selling vehicle in the world.
This study would therefore have allowed Toyota to further refine its strategy for the next few years. Thus, the Japanese brand would focus in particular on four areas in which Tesla has a definite advantage: the development of a dedicated platform, latest-generation batteries, its own software architecture and production sites specific to electric vehicles. Toyota therefore has its work cut out for it, but it is rumored that the next CEO of the group, Koji Sato, would have a much more electric vision than that of Akio Toyoda.
Read also
The successor to the Toyota GR86 could become hybrid