Near Bayonne, Isabelle and Pierre form an eco-vigilant household. For their mobility, they have gone all-electric, with a unicycle, a long-range Tesla Model 3 from March 2019 and an MG4 Standard delivered in November 2022. Which requires a bit of organization. That's what they explain to us.
Home-to-work journeys
Waste sorting, composting, home cooking, pellet stove, 6 kWp of photovoltaic panels, thermodynamic water heater, electric cars, etc. : the couple does not choose their equipment or their way of life at random. " We wanted to switch to all-electric for our cars. For my part, I could no longer bear to drive on petrol ", Slingshot.
The Tesla Model 3 Long Range is not its first electric car. Despite a somewhat short range and difficulties in recharging it, his 2013 Nissan Leaf did not discourage him: " I then found the electric attractive and in tune with the times. Automobile Propre helped me a lot to get through it and move on. I have always retained this impression of driving comfort with an electric ».
Isabelle shares this image: I already found this Leaf comfortable and pleasant. But we could only use it for the city or short trips ". With 50,000 km totaled between them each year, the electric was also essential for economic reasons.
The transition to 2 VE
« I pre-ordered the Tesla in 2017 by paying 1,000 euros. It was initially to replace an Audi Q3. We thought the Model 3 would arrive faster. As its delivery was delayed, taking more than a year, we drove between two with a hybrid, a Toyota C-HR. We really wanted a Tesla. Someone in the family uses a Model S. I really appreciate the brand's ecosystem, which I associate with Apple. It's fluid, intuitive, simple ", explains Peter.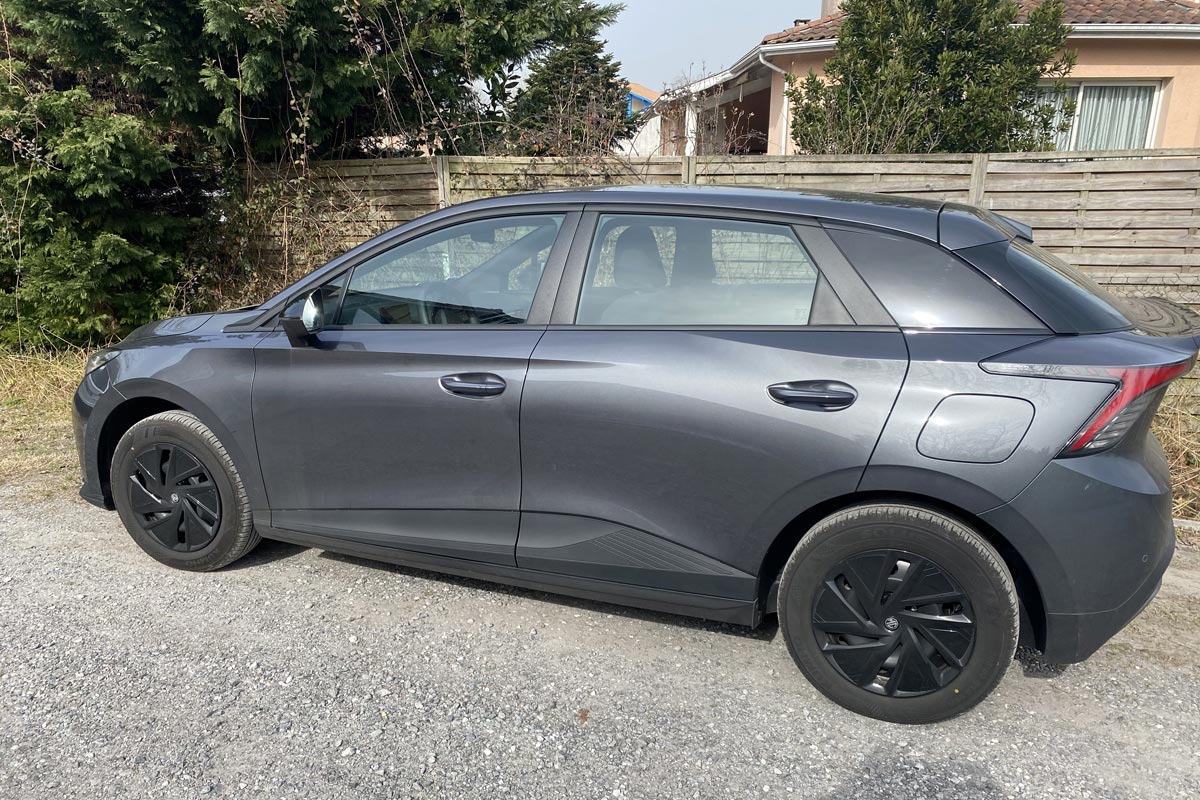 In the foyer, it is Isabelle who drives the most: " My office is 90 km from home, with 15 km on the highway and the rest mainly on the expressway. So I travel 180 km a day. On the highway, I limit myself more and more often to 110 km/h. With winter temperatures, the level in the MG4 battery drops very quickly to 130 ».
The MG4, and why not the Tesla? " The Model 3 now totals around 180,000 km. We want to keep it for a long time, and still use it for our distant trips. Hence our decision to buy the MG4 for everyday use. If the little Tesla had been marketed, it is surely the one we would have bought. But it doesn't exist yet », replies our reader.
Read also
Tesla: What will the next generation of more affordable cars look like?
Organisation
« When it is possible to charge at home or in the workplace, the electric car is well suited. It is necessary to have sufficient electrical power. We have a 12 kW single-phase subscription. The car takes 7.4 kW. It works for us. But it might be insufficient for those who have an electric heater and water heater. warns Peter.
« All-electric requires organization, especially with long distances to be covered during the day. Every morning, you have to be sure that you have enough autonomy. With my Tesla Wall Connector installed in the shelter in front of the house, in 6 hours, at night, the car takes about 40 kWh. When Isabelle comes home in the evening, the battery is at 20-30%. The other car needs to be charged during the day ", he testifies.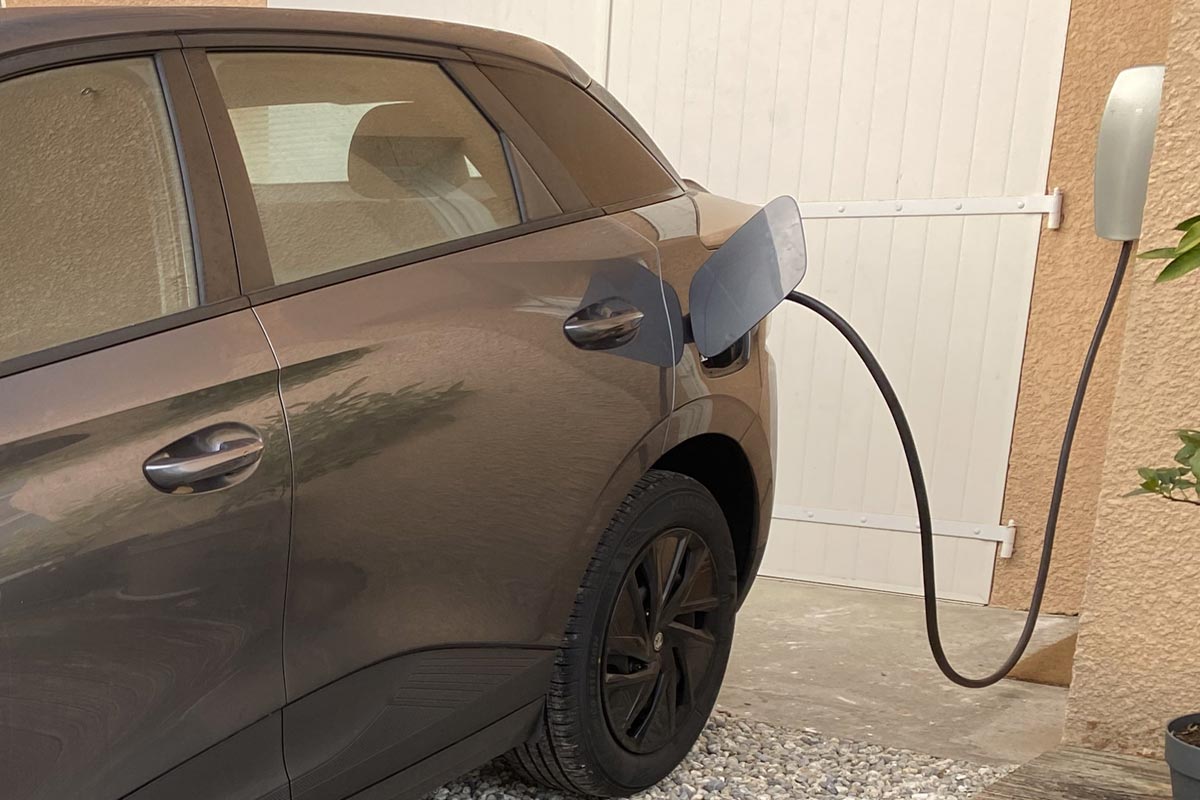 Never have charging problems? " Yes, 2 or 3 times already with the MG4, without knowing why. In this case, Isabelle takes the Model 3 he replies. " A charging problem also once with the Tesla. I found, if necessary, a fast terminal in the car park of a Carrefour near my place of work. I used it once for 10 minutes when I left the house with an insufficient level in the battery to come back. I avoid, because it's a waste of time for me. It would take me out of my work time ", completes his companion.
Tesla Model 3 vs MG4
« Electric is more economical, more practical and much better than thermals: I feel the journeys less. With the Audi Q3, I had to drop the car off every 2 or 3 months for the engine oil change. I had a preference for the Tesla, very relaxing to drive over long distances thanks to the Autopilot. So I have to focus more on the road with the MG4, which I also find comfortable and great. It is smooth, extremely pleasant to drive. To the point that I would almost find the Model 3 heavy behind it », compare Isabelle.
« The MG4 is offered at a staggering price. With the LFP battery, I don't mind regenerating it to 100% every day. I can leave it like that for a while: it doesn't discharge. On the other hand, the driving aids… The Lane Assist was a real disaster. It's gotten better since the update. It's a shame to have to inhibit it every time you use the car. There is still progress to be made at MG. Especially at the application level ", adds Peter.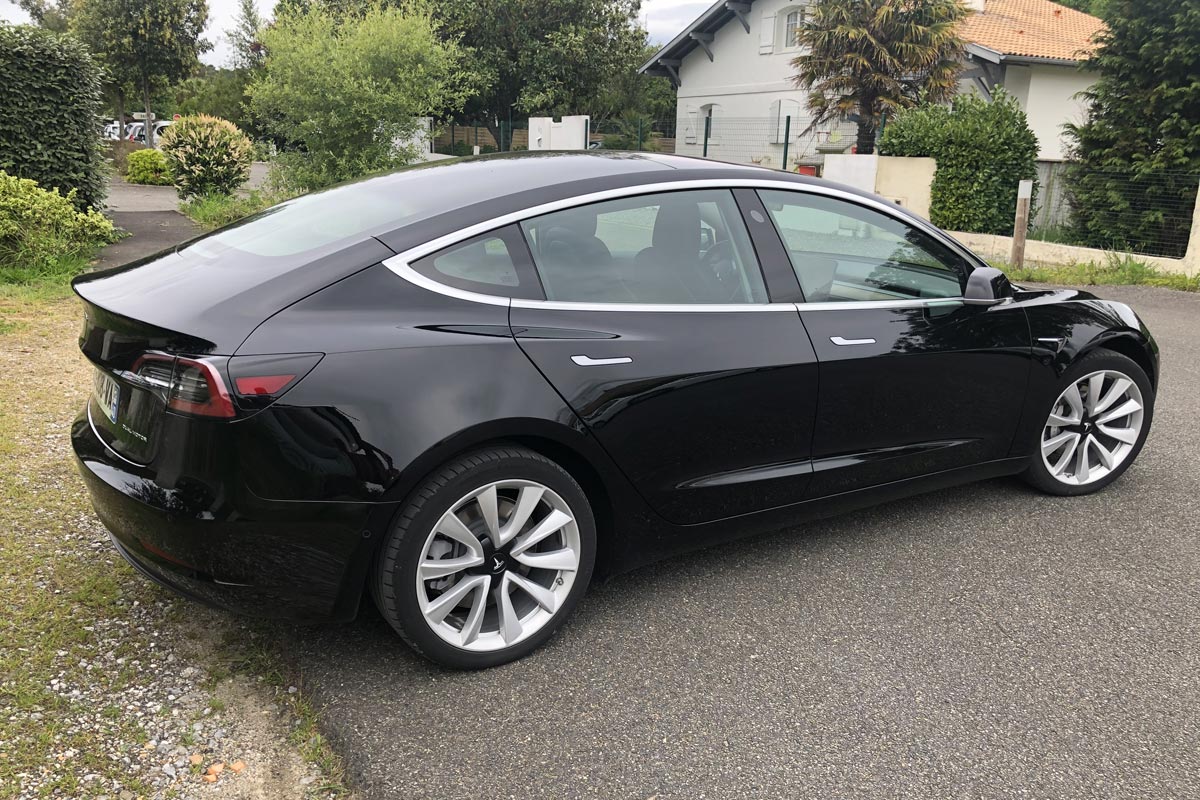 Due to the fragility of the paintwork at Tesla, our reader had a ceramic treatment applied to the original black paintwork: " Which protected her well for 2 or 3 years. She has now received a wrap that has changed her appearance ».
Economic
« We have chosen green electricity with a triple billing contract offered by TotalEnergies: peak hours, off-peak hours, and super off-peak hours. During these, the kilowatt hour is at 11 cents. I also use the Jedlix app. It manages charging under the best pricing conditions. I even get some money from this smart top-up. It works with the Model 3, but not yet with the MG4 », expose Pierre.
« Regarding taxation, I am at the actual expense for around 40,000 km per year. Thanks to electric, I benefit from a 20% increase on the usual kilometer grid », underlines Isabelle.
Both are unanimous: Impossible to go back when we tasted the electric ". The husband also puts forward: For me, a car is above all a means of transport, not a toy. The efficiency of an electric motor is 90-95%, compared to 35% for a thermal block ».
Read also
Test – MG 4 Luxury 64 kWh: the most expensive MG 4 has nothing to envy to Europeans
Long journeys
« For long journeys, like holidays, we still take the Model 3. We went with it to Portugal, La Rochelle, Alsace… Which requires being organised. Always-available Tesla Superchargers make those trips easier. The only fault I find with this car is the lack of a tailgate. With another electric, it's a bit of an adventure because of the risk of problems for recharging "says Peter.
« We know that it will take us a little longer than with a thermal car. But traveling in a Tesla is no problem. We wouldn't do it with the MG4 confirms Isabelle.
A few people around them also drive electric: " a dentist girl, with a Renault Zoé, for short trips » ; « a niece, who we converted, who started with a Peugeot e-2008, before quickly switching to a Tesla Model 3 to benefit from better autonomy ».
Automobile Propre and I would like to thank Isabelle and Pierre very much for their availability, their sympathy and their joint testimony.