Try New Hyundai Kona Electric?
Configure your New Hyundai Kona Electric vehicle or request a free trial.
The imminent Hyundai Kona no longer holds any secrets. Offered with several engines, the SUV will appeal to the most people in the Electric version.
The Hyundai Kona is a flagship model in the segment, which has found a wide audience with its satisfactory performance and efficiency. The time for renewal has come and the year 2023 will be marked by the arrival of the new version. If it will be offered with hybrid mechanics, the electric version will be the most successful.
The next generation should therefore follow the trajectory of the previous version. But with its revised technical sheet, it could appeal to more people in its electric version. This is according to Michael Cole, CEO of Hyundai Europe, at Auto News Europe : according to him, the Hyundai Kona Electric will represent 60% of total sales on the Old Continent.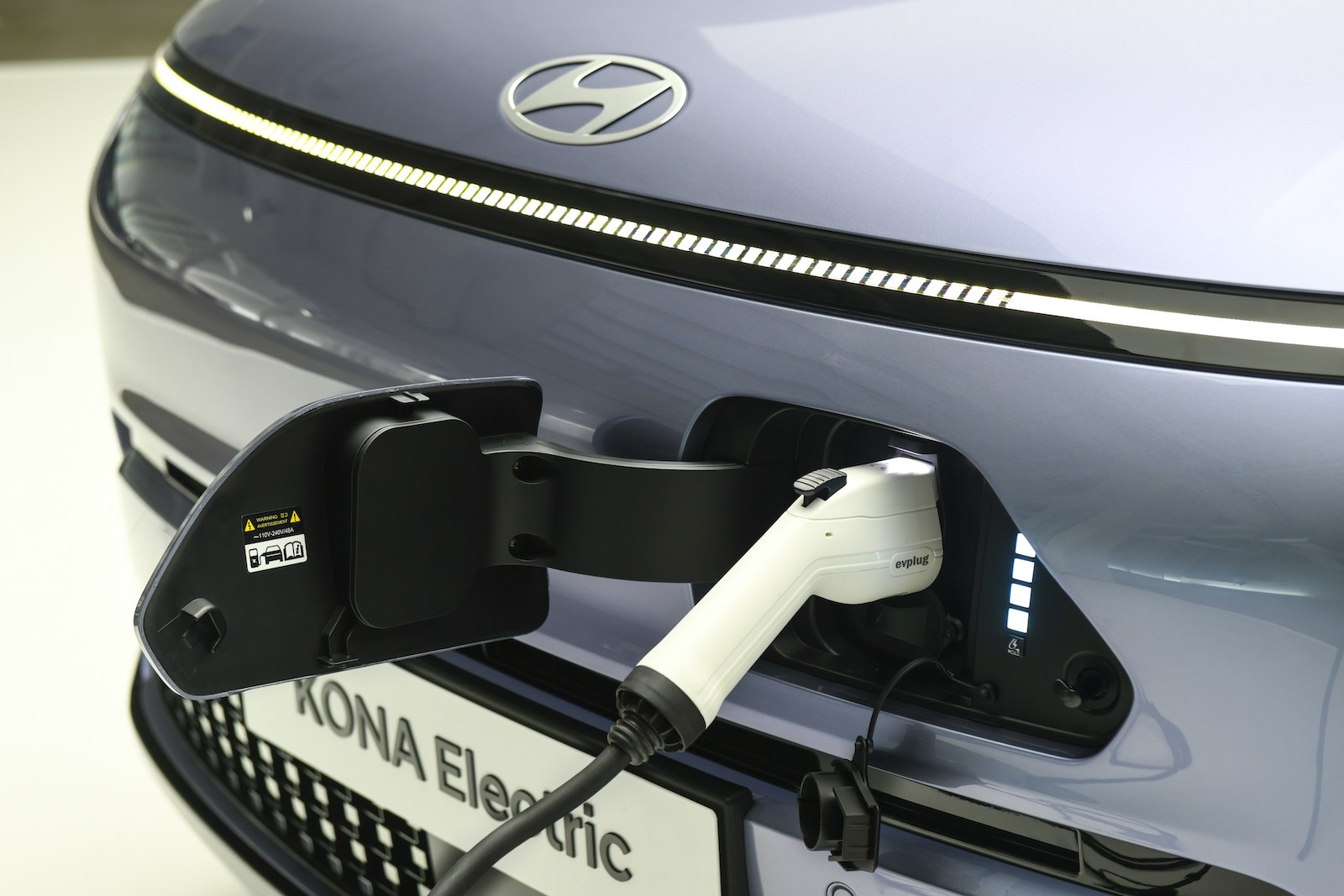 More autonomy for the Hyundai Kona Electric
A now majority share in the mix of SUV sales in Europe, compared to 40% with the previous version. But this observation is not a surprise either, since the market which is moving more towards 100% electric mobility will be mechanically favorable to Kona Electric sales.
Recall that the SUV will be available with two batteries of different capacities, with a unit of 48.4 kWh and 65.4 kWh. The latter, a little more generous than on board the Kia Niro EV with which the Kona shares the K3 platform, allows the SUV to aim for a range of 490 km on the WLTP cycle.
Read also
Video – Hyundai Kona 2 (2023): the Mr Plus of hybrid and electric SUVs