The ID.2all concept embodies a sudden turnaround at Volkswagen, which seems to be radically changing direction by now drawing on its history to sprinkle its future electric cars with.
The Volkswagen ID.2all is an automotive promise for 2025 that we really want to believe for multiple reasons. To begin with, thank you Zeus, it's not a huge SUV and this idea is already enough to bring tears to our eyes and tremolos to our voices: it is indeed an electric car with reasonable ground clearance and with the imprint of a Polo, ie 4.05 m in length, which we are currently sorely lacking. Then, it's a people's car not only by the literal translation of its coat of arms, but also, for once in recent decades, by its announced starting price: €25,000 without purchase aid, either the same first level as the aforementioned thermal ant once the latter have been deduced. Finally, from a technical point of view, it will inaugurate the MEB Entry platform offering on margarine paper and margarine silver: 226 hp suggesting a very possible GTI, GTX or GTE version, up to 450 km of autonomy , a possible recharge from 10 to 80% in about twenty minutes and 440 liters of trunk volume.
In short, versatility in the spirit of the original Volkswagen Golf, but without driving emissions. And it will not be the only nod to the pioneer since the digital instrumentation will also offer a fantastic journey through time that will delight nostalgics like yours truly who have survived, despite the fatal combination that was a mechanical enthusiasm, symbolic brakes and the resistance of a raw egg to even the lightest shocks, all associated with the blind conviction of being the Tommi Mäkinen of the Loire, with the possession of a Mk1 GTI 1800 as a young driver.
Indeed, in the spirit of Winamp skins, as shown Daniel Golson of CNET Cars on Twitter, it will be possible to display in front of the steering wheel a reinterpretation of the glorious pair of square counters separated by a series of diodes and the liquid crystal hour display. Obviously, subtle changes take place to adapt to electric traction, such as the rev counter with the reversed red zone to become the electron gauge or the econometer swapping its place against the engaged gear indicator.
The retro gauge cluster and infotainment appearances on the VW ID 2all concept are awesome, I can't wait for more automakers to start offering optional layouts like this pic.twitter.com/2FJOWLTcnK

— Daniel Golson (@dsgolson) March 15, 2023
You can even choose to match the multimedia system, which will then present you with its most beautiful K7 with raised buttons, certainly reminding you of your first Walkman, so that you can play, if you wish, a compilation that Marc Toesca would not deny via Spotify, so that they train you until the end of the night. Who is that ? Who is that ? The midnight demons of course.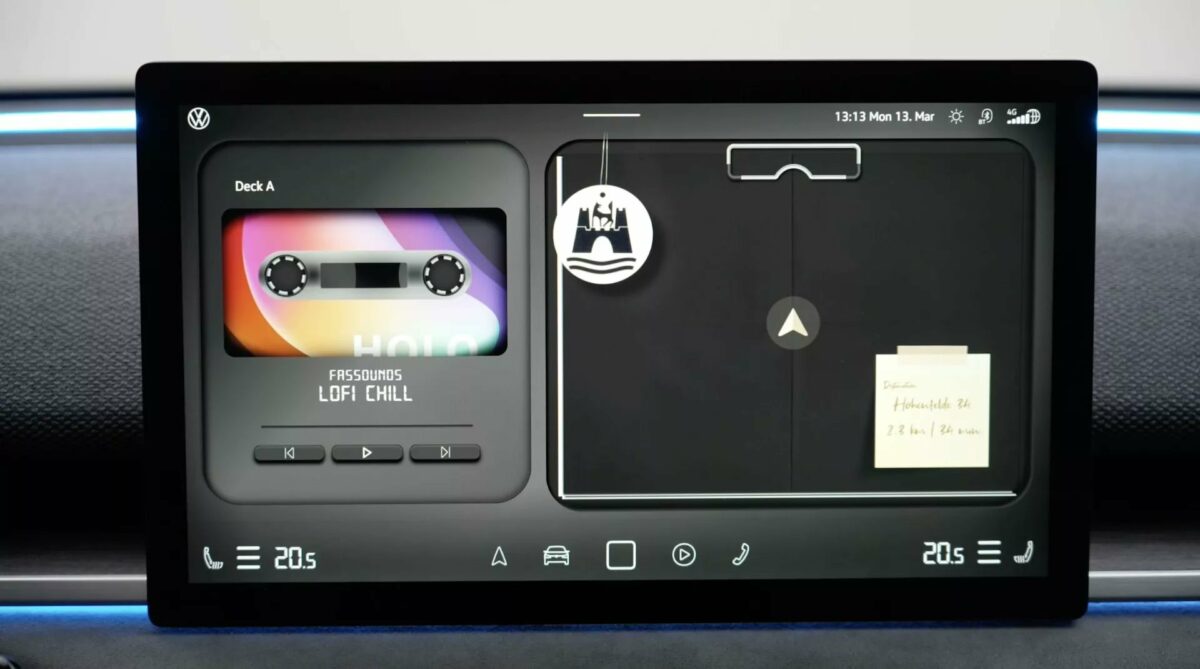 Finally, if you prefer your Volkswagen cooled by air rather than water, the Wolfsburg brand hasn't forgotten you either with this refined Beetle-style presentation with its large central counter on a perforated sheet metal background. All that's missing is a mythical second-generation Digifiz K2000 Golf style and the circle would be complete.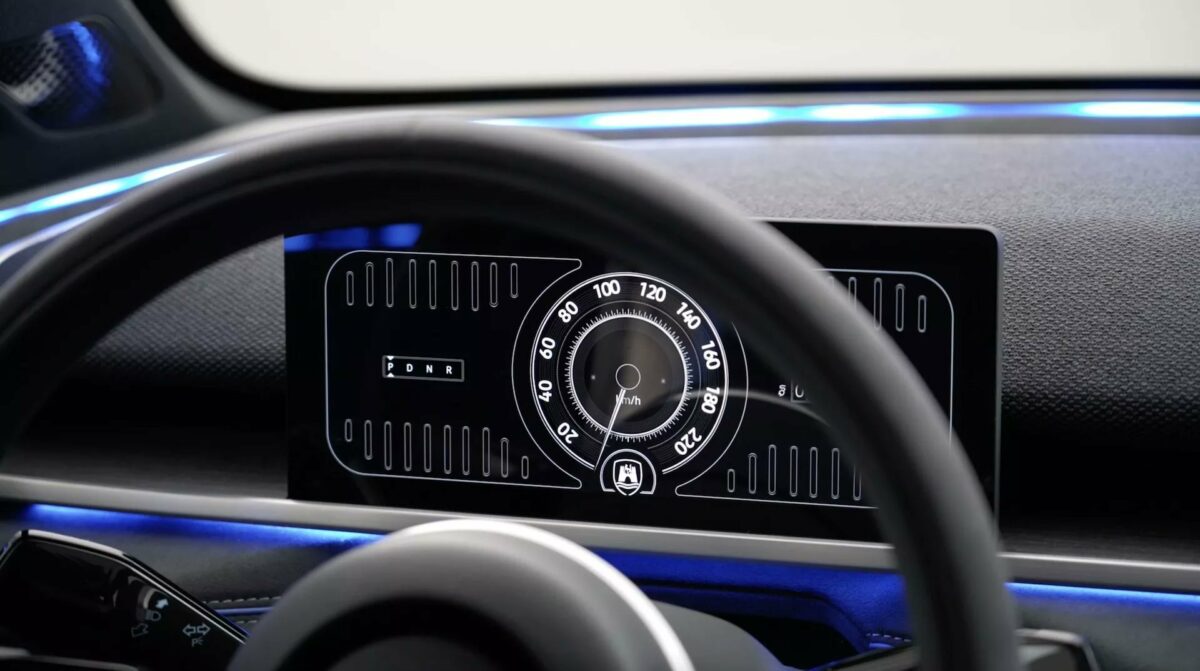 Why hasn't anyone thought of this before? It's a real mystery, but it's a deliciously inexpensive call to the past that we would like to see implemented in the few neo-retro electrics that await us. Electric Renault R5, stop whistling while looking elsewhere, we are talking about you, the Turbo 1 being the source of inspiration all found.
Read also
Volkswagen ID.2 against Renault 5 electric: the match is on!