There are only a few months to wait before discovering the new generation of BMW 5 Series which will be accompanied for the first time and, before it completely supplants it, the last time, by its electric version 5. That's all what we know today.
Some manufacturers, such as Bentley and its next Continental plug-in hybrid, take a very dim view of the attempts of automobile paparazzi to take photos and videos of their future models during winter tests carried out on public roads, even if these latter are deep in northern Sweden. But no evasive maneuvers or Bentayga to screen at BMW, which not only publishes itself pictures of its i5, the imminent electric version of its new generation of 5 Series, but puts it squarely in scene in a video with its engineers.
The BMW i5 will represent 15% of sales of the next 5 Series
And this is the perfect opportunity to take stock of what it has in store for us just a few months before the presentation in its production form of the rival of the Mercedes EQE. No specific date yet, whether for the Bavarian electric sedan, its thermal version or its highly anticipated i5 Touring station wagon version, but it will be this year, that's for sure.
In any case, BMW has high hopes for this i5 since the German manufacturer estimates that it will represent 15% of sales of the new 5 Series, which will be the eighth generation of the model born in 1973. In terms of style, it should be clearly different the thermal version with its full double-bean grille, rims with a specific design and even a redesigned rear. Compared to the current one, there is a sharper front end and a more sloping roofline in the "sedan coupé" spirit, like the i4.
Read also
BMW invests in in-wheel electric motor
BMW i5: engines modeled on that of the i4 but not only
And since we are talking about it, the probability is great that the range of the i5 will completely echo, at least initially, that of the little sister currently available in three versions. The entry-level should therefore use the technical sheet of the eDrive35, the test of which you were able to read first on Automobile-Propre.com, a strong propulsion of 286 hp and 400 Nm powered by a battery with a net capacity of 66 kWh and with an advertised range of up to 483 km. Then comes the intermediate eDrive40 which this time sends 340 hp and 430 Nm to the rear wheels with an 80.7 kWh battery allowing up to 589 km in one charge according to the WLTP standard. Finally, the top of the range is embodied by the M50 which uses the battery of the eDrive40 but to power a motor per axle developing a total of 544 hp and 795 Nm sent to the four wheels over a maximum distance of 519 km.
All of them can handle a charging power of 11 kW in alternating current and 185 kW for the first and 205 kW for the other two in direct current, which allows you to go from 0 to 80% in about 35 minutes on the most terminals. muscular.
Read also
BMW i4 eDrive35 test: the anti Tesla Model 3 par excellence?
A BMW M5 that goes plug-in hybrid
Using the modular CLAR architecture found on all current models with the exception of the 1 Series, X1, 2 Series Gran Coupé and 2 Series Active Tourer, this 5 Series will be the last BMW to be marketed before the brand with the propeller is moving on to the third phase of its electric transition in 2025 called "Neue Klasse" with a new generation of powertrain, an improvement in the production chain in terms of sustainable development and an unprecedented software platform promising "a unique user experience".
Read also
BMW Neue Klasse: what we know about BMW's electric revolution to counter Tesla
While waiting for the "Neue Klasse", we therefore remain one last time on the current "Power of Choice" strategy for the 5 Series codenamed G60, which means that it will be available in electric, plug-in hybrid and thermal , this last offer fading little by little for electrified models whose figurehead, the M5, before the coat of arms goes to emission-free from 2025. The latter should take over the technical sheet of the XM SUV soon at test on Automobile-Propre.com and whose 489 hp S63 biturbo V8 is married with 197 electric horsepower for a total of 653 hp.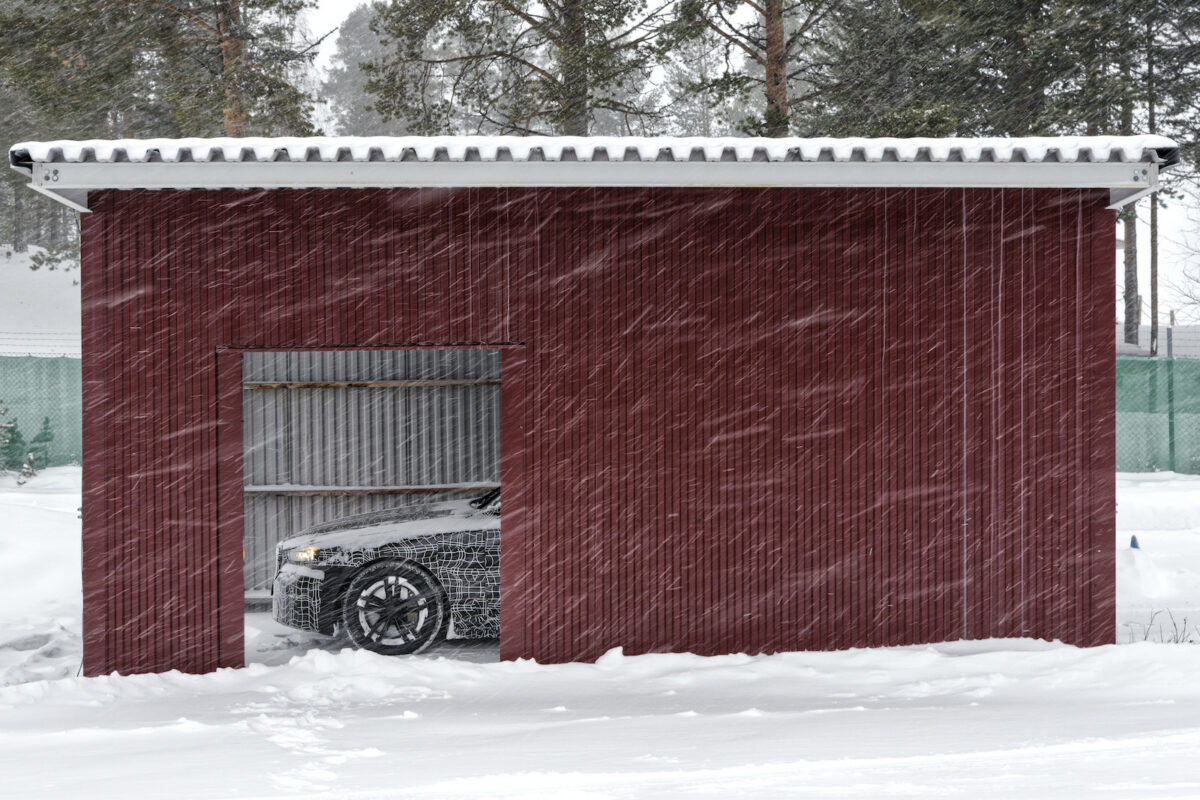 A BMW i5 M in sight
A power already comfortable, but which could well be eclipsed by the sharper i5. The CLAR platform can accommodate up to three engines, two at the rear and one at the front, which gives a potential of up to 800 hp for an i5 M. And in terms of agility and responsiveness ? Klaus Fröhlich, Head of Development at BMW, is very confident: "With the easily configurable stability control systems of the electrics, anything is possible. You want a drift mode allowing 5 to 10 degrees of angle? No problem. 45 even, if you want".
Read also
BMW i4 M50 test: there will be sport!