Try Tesla Cybertruck?
Configure your Tesla Cybertruck vehicle or request a free trial.
A new photo of the Tesla Cybertruck has revealed the interior of the electric pickup. The model features a steering wheel that resembles a yoke, and a large screen.
Information about the Tesla Cybertruck is still scarce. However, Elon Musk has recorded the date of the first deliveries of the electric pickup, which is in production.
But for the majority of information about it, it is necessary to rely on the appearances of the prototypes. It is also thanks to one of them that we can finally get a glimpse of the interior of the electric pick-up.
The final cabin of the model is finally revealed, with a steering wheel of the proportions of yoke. However, this one has a complete wheel, but with oval proportions. We find the two wheels serving as selectors, but also buttons for the lights and indicators.
The central armrest extends into a huge storage area that can be opened via a sliding plastic. The idea of ​​placing a third seat in the front seems to have been definitively buried by Tesla.
A large screen overhangs this rudimentary center console, providing a striking contrast. Given the shape of the Cybertruck, we also notice that the windshield dips very far behind the steering wheel.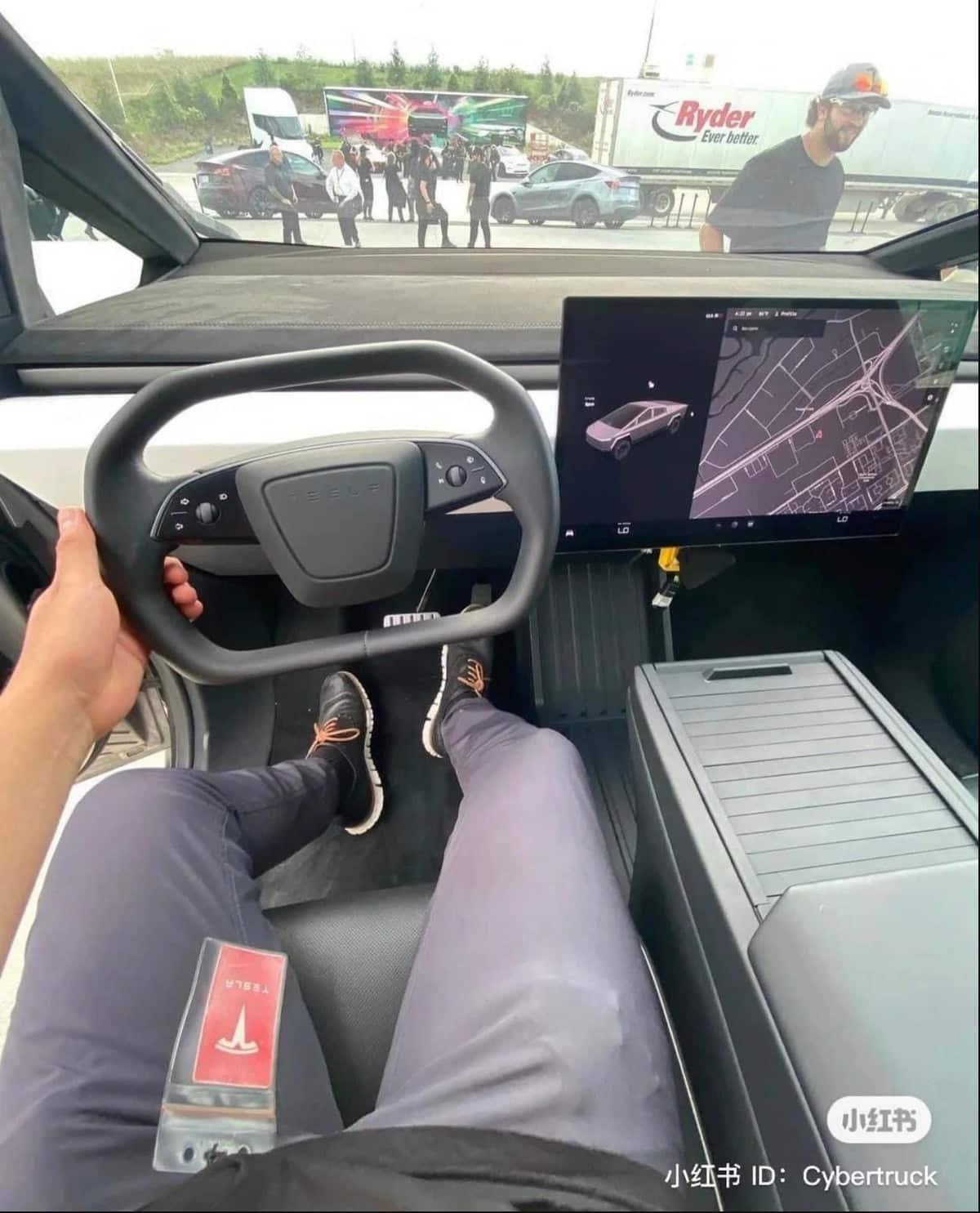 Read also
Tesla Cybertruck: the final version soon to be unveiled