Miram Mack, Mate Rimac, Michal Mack in front of Voltron Nevra under construction
Try Rimac Nevera?
Configure your Rimac Nevera vehicle or request a free trial.
Europa Park's new thrill ride will pay homage to Rimac. These new roller coasters will be called Voltron Nevera. Top departure scheduled for 2024.
Organized into thematic sectors with decorations evoking the different countries of Europe, the German amusement park Europa Park, located in Rust not very far from Strasbourg, is preparing its 17ᵉ district. Croatia will be in the spotlight, and the main attraction will be impressive roller coasters.
The park already has several of these thrill rides, the Mack family, founders and owners of the premises, also being one of the major players in ride production in Europe.
Sensations + Croatia = Rimac
It is undoubtedly the best known Croatian company which will be the godmother of this magnetic propulsion attraction (LSM electromagnetic motors) since it will be Rimac. Mate Rimac was also present on the construction site of the Voltron Fridge a few days ago, in the company of the master of the place Michal Mack, as well as his wife Myriam Mack, of Croatian origin…
Despite the direct link with Rimac, the staging of the attraction as well as the waiting area will not be dedicated to the builder… but to the scientific work of another well-known figure born in Croatia: Nikola Tesla.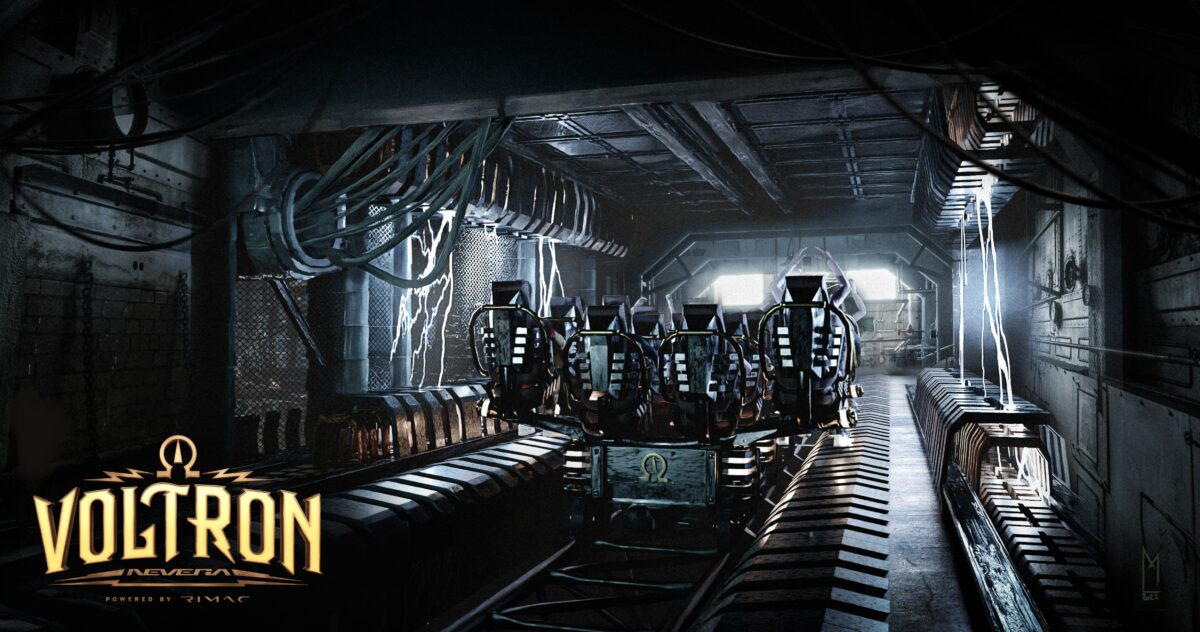 Voltron Fridge will not be stingy with thrills: it is the longest powered roller coaster in Europe with 1385 m long, it reaches a maximum speed of 90 km/h, its launch will be beyond the vertical at 105° of inclination (world record), and its course includes 7 inversions, 4 propulsions (including one backwards), and allows among other things to spend 2.2 seconds in a row in weightlessness…
Note that the park already has roller coasters sponsored by a car manufacturer. The Silver Star indeed sports the Mercedes star.
Read also
Video – Rimac Nevera: it explodes the record of the Tesla Model S Plaid on the Nürburgring!