The new Tesla Model 3 pushed the Performance version out the door. However, the sporty sedan wouldn't be retiring just yet.
It has been the big star of recent days: the restyled Tesla Model 3, which we were able to discover and test exclusively, has just been released. Deeply redesigned, this phase 2 focuses on driving comfort. Proof of this is with a top speed limited to 201 km/h, a more docile suspension and new running gear settings. Would this also explain the disappearance of the Tesla Model 3 Performance? Not really.
Read also
Test – Tesla Model 3 Grande Autonomie: our exclusive handling of the Highland
In any case, this is what some of the brand's managers expressed implicitly during the presentation of this Model 3 2023. Questioned by us, the spokespersons for the American firm did not wish to speak at the time. subject of a possible sports version. However, they did not categorically refute the idea, which leaves wide open the door of possibilities.
Because if the specifications of the restyled Tesla Model 3 were clearly focused on driving comfort, the story of Model 3 Performance, a myth in the sphere of electric sports cars, would not end there. Thus, everything suggests that Tesla is keeping a margin before deploying this new version, which will be equipped with a much more incisive chassis than the Propulsion and Long Autonomy versions, which have become wiser.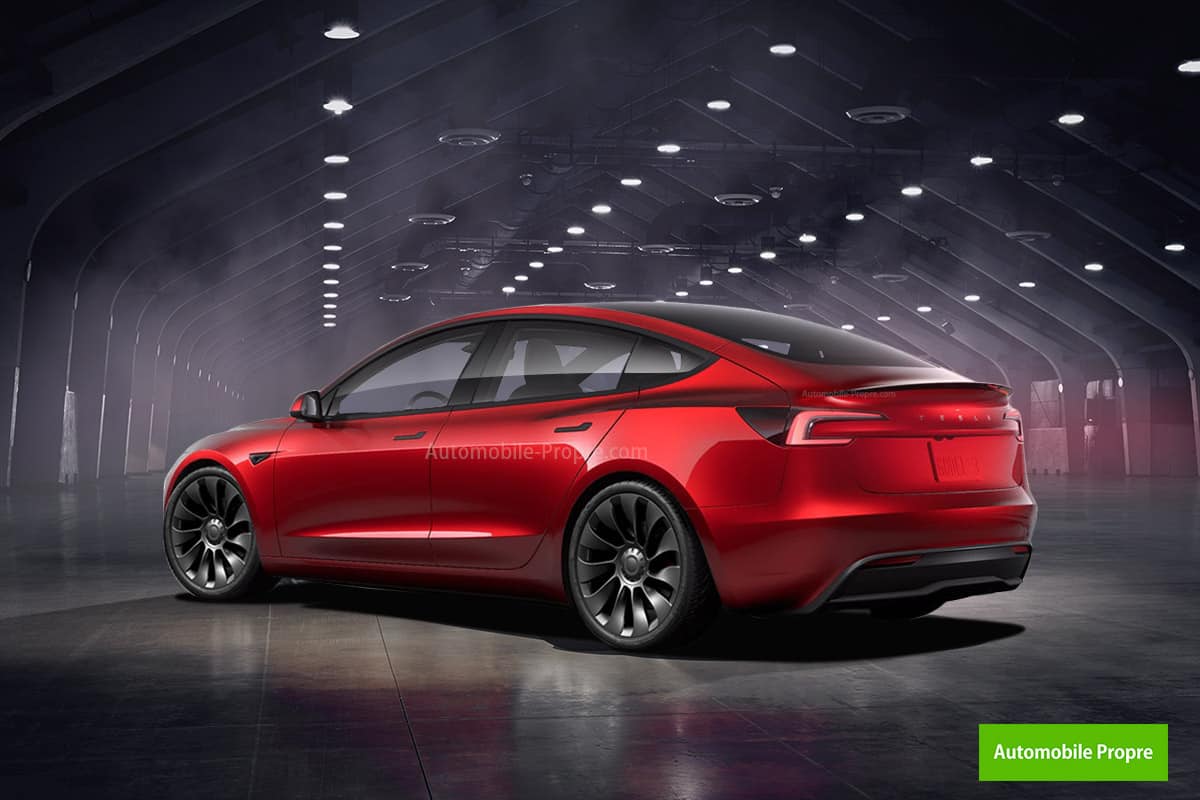 At least 600 hp for the next Tesla Model 3 Performance?
It remains to know the mechanical endowment of this version, which however would not so easily bear the name of Plaid, reserved for its big sister and synonymous with a configuration with three electric machines. The range of speculation is wide, but for us, we can easily imagine a sports version equipped with two machines with carbon fiber coating inherited from the Model S Plaid. Due to the now well-armed competition, we could anticipate a power of at least 600 hp. More than enough to allow it to go below the 3.0 s mark on the sacrosanct exercise of 0-100 km / h, and no longer be tickled by a "simple" MG 4 X-Power.
Thus, a possible chassis and engine update would take a little more time for the brand's engineers, who have no shortage of projects at Tesla. We will therefore have to be patient still since, even if it is still too excited about a potential technical sheet, our little finger tells us that the Model 3 will arrive sooner or later: the model is far too important in terms of image to be forgotten.
Read also
Tesla Model 3 Performance 2021 test: the best electric car?