A photo of the interior of the Geely Galaxy E8 has been revealed. This is confirmed: the Chinese electric model will be well equipped with a gigantic screen one meter long.
A meter-long screen in the Galaxy E8
Ultimately, Geely wants to make Galaxy a full-fledged brand in a high-end segment. By 2025, the Galaxy range will include 7 electrified vehicles: both plug-in hybrids and electrics. The very first Galaxy model is already available in the Chinese market. This is the L7 PHEV SUV. Just like the Galaxy L6 PHEV sedan which has been on the market for a few weeks.
Read also
With the Galaxy E8, Geely is ready to complete its arsenal of electric sedans
The Galaxy E8 will be 100% electric. The model has already received production clearance from the Chinese government and is expected to be available in China in the fourth quarter of 2023. Photos of the model's interior reveal a huge screen and a standard steering wheel with two spokes. This is the same for all models of the Galaxy brand. The photos were probably taken on a test model.
A 45-inch plate equipped with the Snapdragon 8295
The center armrest looks unfinished. In the photo, we see that it has a charging space for two smartphones and a spacious compartment. The meter-long screen mounted on the center console is quite spectacular. It is not a priori a block of several screens assembled behind glass, but a single massive screen. It measures precisely 1,130mm long by 138mm high. A diagonal of 45 inches.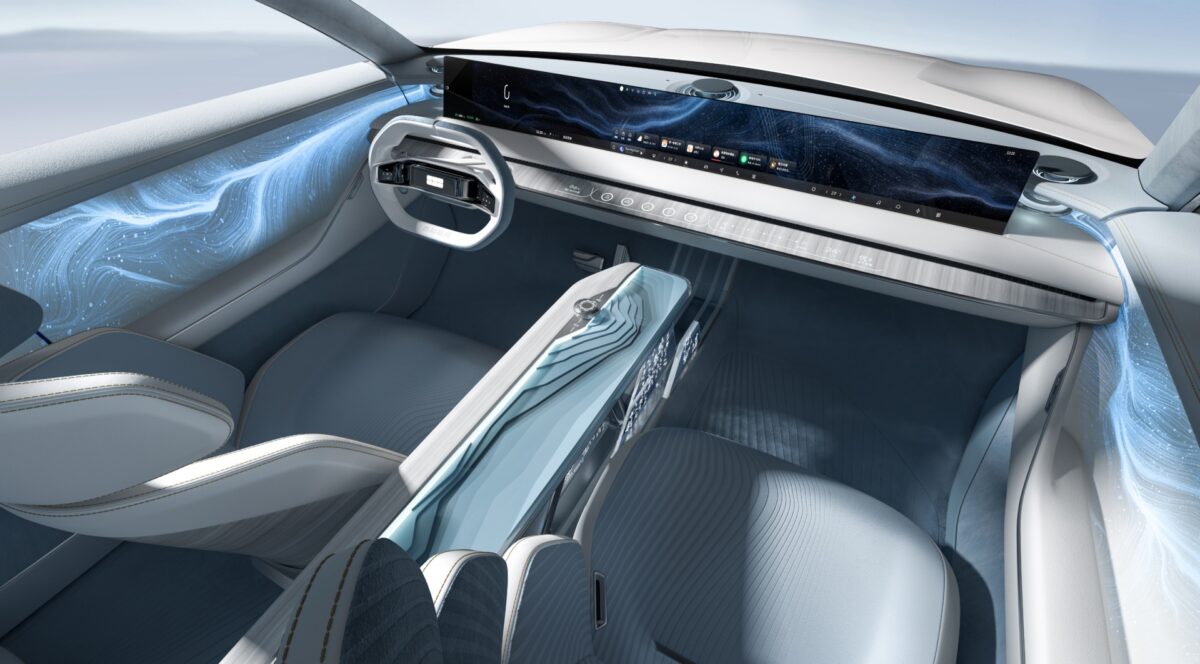 It is equipped with the Snapdragon 8295 chip from Qualcomm (like the Jie Yu 01). Apart from this screen, the Galaxy E8, inspired by the concept " Light ", is nothing very differentiating from other large Chinese sedans. Geely's model closely resembles the Nio ET7, the Xpeng P7 and the BYD Han. The E8 will be equipped with a 272 hp engine and its price will most likely start around 200,000 yuan, or 25,500 euros.