For several years in a row, the Benelli TRK 502 was the best-selling motorcycle in Italy. The recipe for success was simple: an accessible and inexpensive trail, with a rewarding look. Benelli wanted to capitalize on this success by releasing the TRK 702, a punchier and more accomplished version, which had been long awaited, but which the global pandemic delayed.
Technical sheet
Engine : Inline twin, liquid cooled, double overhead camshaft, 4 valves
Displacement: 698 cm3 (83 x 64.5 mm)
Power : 70 to 8,000 million/min
Torque: 70 Nm at 6000 rpm
Clutch : multidisc in oil bath
Gearbox: 6 reports
Frame: tubular trellis
Front suspension: Inverted fork, Ø 50 mm – 140 mm travel
Rear suspension: shock absorber adjustable in preload – 168 mm of travel
Front wheel : 120/70/ZR17
Rear wheel : 160/60/ZR17
Front brake: Double disc, Ø 320 mm, 4-piston floating caliper
Rear brake : Single disc, Ø 260 mm, 1-piston floating caliper
Weight fully loaded: 235 kg
Saddle height: 790 mm
Reservoir : 20 L
Consumption announced : –
Prix : From 7,699 euros / 7,999 euros for version
A design in progress
Start slideshow
Benelli TRK 702
+38
Benelli TRK 702Credit Photo – Benelli
At first glance, the new TRK 702 shows a certain charm for those who love modernity and references to maxi trails like the Ducati Multistrada V4 or the BMW R 1250 GS. The small design team, based in Pesaro in Italy, reworked the lines to make the trail more dynamic and less clumsy in appearance. When you get closer, the finish is just as neat, apart from some screws that are still a little rough. But with its standard backlit hand guards and controls, its beautiful two-seater saddle and its large aluminum luggage rack, this TRK 702 does not lack sex appeal, especially the "X" version with its beautiful 19" front wheel. inches with its spoked rims.
An engine still too phlegmatic
Start slideshow
Benelli TRK 702
+38
Benelli TRK 702Credit Photo – Benelli
But on the roads of the Aosta Valley where our test took place, you had to have heart to climb. The "new" 698cc inline-twin carries hopes of a TRK with more character. But from the first turns, it disappoints a little. The "punch" announced is not really there, the accelerations are very linear, with a hollow engine at low revs. You have to pass 4,500 rpm for it to wake up, but the lack of extension will quickly stop the effort, because above 6,500 rpm the acceleration becomes sluggish. You have to play with the gearbox to find the right engine speed and be able to restart in turns and in the tight hairpins of the Italian Alps, you even have to use the clutch in second to get out without stalling in full action. Altitude sickness perhaps?
Having waited too long to release its new trail, Benelli finds itself going against the current trend of sparkling twin-cylinders set at 270° like Yamaha MT-07. This engine doesn't like to be pushed around with sporty driving. Neither a climber nor a sprinter, he appears phlegmatic, preferring gentleness, without hurrying. The TRK 702 has good qualities despite everything, with a precise and easily controlled grip response, a smooth gearbox and a light anti-dribble assisted clutch, which will appeal to beginners. All this confirms the progress in the production quality of the QJ Motors factories, owner of Benelli.
A cool, touring-oriented trail…
Start slideshow
Benelli TRK 702
+38
Benelli TRK 702Credit Photo – Benelli
You must therefore have a romantic heart, and take the time to savor the beautiful landscapes while passing the passes. This easy and comfortable trail is designed for long-distance travel. The good ergonomics with handlebars that are not too wide and a relaxed position will make you swallow the kilometers while sitting comfortably on the wide and soft saddle, and well sheltered behind the fairings. The saddle height will allow the little ones to easily put their foot on the ground when stationary and to better maneuver the machine. An accessible motorcycle, like the TRK 502 was.
Moreover, we find the same tubular trellis frame, but with a new cycle part. The inverted fork, supplied by Marzocchi, absorbs the roughness of the road well, in particular thanks to its good travel, but it undergoes mass transfer when braking and tends to dip under the weight of the trail. With a little speed, the rear starts to waddle on small bumps, the fault of a shock absorber which lacks hydraulics and makes the bike bounce. When braking, it lacks force and the lever is hard. With all this, it is better to anticipate the turns and not arrive too quickly.
A Benelli with the qualities of a TRK
Start slideshow
Benelli TRK 702
+38
Benelli TRK 702Credit Photo – Benelli
However, the TRK 702 is a reassuring motorcycle which turns easily, is stable in curves and whose angle changes are made without forcing, making you forget the weight of the machine. A touring motorcycle made for rolling rather than attacking and whose limits are mainly due to its status as an entry-level motorcycle.
At 7,699 euros its price remains attractive, but is now closer to Japanese motorcycles which still reign supreme in terms of quality/price ratio. Especially since by going up in displacement, the TRK finds itself in a very competitive category and will notably have to face the Moto Morini X-Cape, its fiercest competitor.
TRK version X for off-road?
Start slideshow
Benelli TRK 702
+38
Benelli TRK 702Credit Photo – Benelli
If the basic version is equipped with 17-inch wheels and Pirelli Angel GT tires, Benelli offers an X version, with a more adventurous look with its spoked rims. The front wheel is 19 inches, with excellent Pirelli Scorpion STR mixed tires. 2 kg more, a slightly higher saddle at 835 mm, but a more coherent motorcycle on the road, with more stability at low speed and a less nervous front end which better suits its state of mind. The front brake uses 2-piston calipers but the difference is not felt. And off-road? Despite tires that easily find grip, it is better to stay wisely on white roads with this TRK 702 X.
Our Verdict
Start slideshow
Benelli TRK 702
+38
Benelli TRK 702Credit Photo – Benelli
The TRK 702 is an easy, smooth bike, but its engine lacks character. A trail for beginner travelers on a small budget.
WE love :
Quality on the rise
Easy to handle
Interesting Tari
We like less:
Hollow engine
Limited cycle part
Weight
Featured Podcasts
MEN LIFE
To sum up
Benelli is evolving its best-seller, the TRK 502, by increasing its displacement. The TRK 702 is an evolution which should correct certain defects and allow the manufacturer to take a step forward.
Editor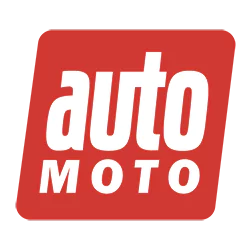 rewrite this content and keep HTML tags