Zapping Auto Moto Fiat Topolino Dolcevita: on board the ultra trendy micro-city car
2/15
3/15
4/15
5/15
6/15
7/15
8/15
9/15
10/15
11/15
12/15
13/15
14/15
15/15
King of the pick-up in the United States with its F-150, Ford is also king in Europe with its smaller Ranger. It must be said that the market is rather small: the Volkswagen Amarok has just been renewed and now uses the basis of the American pick-up, the Toyota Hilux is resisting, while the Jeep Gladiator will soon be withdrawn from the catalog and the Renault Arkana, Mercedes X-Class and Mitsubishi L200 have already left us.
However, Ford is not resting on its laurels, and is even adding a new string to its bow with a new plug-in hybrid engine. For the first time on a pick-up, a 2.3 four-cylinder petrol engine from the Mustang and Focus is associated with an electric unit with unknown power at the moment, and a battery whose capacity is not communicated. Total power could exceed 300 hp. Thanks to its PHEV system, the pick-up could drive without emitting a single drop of gasoline for up to 45 km according to the WLTP cycle. At the moment, the charging power and recharge time have not been given.
An electric generator function available
Ford specifies that the pick-up retains its strengths, such as its four-wheel drive, its five driving modes and its towing capacity of 3.5 tonnes as for the diesel model. The Ranger PHEV also benefits from a new feature thanks to its battery: the Pro Power Onboard function. This allows the powering of electrical devices from three 230V sockets in the bed or passenger compartment, in order to avoid taking on board bulky and noisy thermal generators. Ford explains that "thanks to the Pro Power Onboard function, Ranger owners can now easily power their job sites and camps providing a practical solution for professionals and adventurers."
Presented in mid-September, the Ford Ranger PHEV will not be in your garage straight away… The American manufacturer announces that it will go into production at the end of 2024, for the first deliveries from the start of 2025 only. By then, we should know more about the technical sheet and prices.
Photos : DR.
Also read on Auto-Moto.com:
Volkswagen Amarok: barely marketed, the pick-up already heavily penalized
Ineos Grenadier Quartermaster: the English pick-up unveiled at the Goodwood Festival of Speed
Peugeot e-Landtrek: what if the new RAM pick-up offered it its technical base?
Featured Podcasts
MEN LIFE
To sum up
Already considered the best-selling pick-up in Europe, the Ford Ranger will soon add a new string to its bow with a new plug-in hybrid engine, offering 45 km of autonomy. But you will have to be patient…
Editor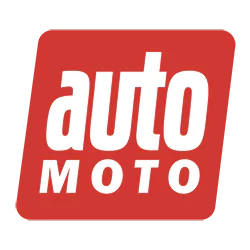 rewrite this content and keep HTML tags