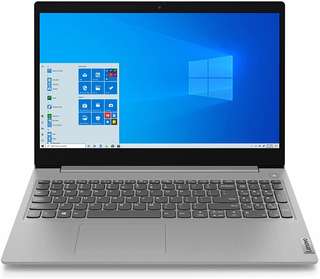 Looking for a light and fast laptop to be productive anywhere? Laptops are more and more compact and light while having sufficient performance according to your needs. On Amazon, the Lenovo IdeaPad 3 15IML05 laptop is at -27% and goes to €399.90 instead of €549, a nice reduction during the winter sales.
Features of the Lenovo IdeaPad 3 laptop
This laptop is designed for office use, it has a 15.6-inch Full HD screen, a compact device to take with you in your backpack! It is equipped with an Intel Core i3 Turbo processor, 4 GB of RAM and 256 GB SSD. Its design is minimalist with a sober, light chassis and a silver shell. The device has a particularly attractive price in promotion for a balanced configuration. It will be your ideal partner for office tasks and web browsing. It is a computer that enters the ultrabook segment with a weight of 1.7 kg and a well-refined silhouette. The edges of the screen are rather thin and you will be able to view high definition content to work in good conditions. Often we spend a lot of time on the computer and having a comfortable display is a real advantage. The Lenovo IdeaPad 3 15IML05 laptop has the advantage of being good value for money.
The advantages of an ultrabook PC
The ultrabook offers moderate computing power, it is perfect for office use or for students who want to take courses using it. To chat online, to be in videoconference, it is a suitable device. It's designed to be lighter and thinner and to compete with tablets. Generally, they are equipped with an SSD disk for better responsiveness. The screen size varies from 13 inches to 15 inches. If you travel regularly, the ultrabook can be a good choice since it is a device that is not bulky to gain comfort during your travels.
.