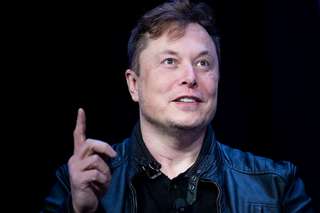 A 19-year-old student has created a Twitter account that automatically posts the takeoffs and landings of Elon Musk's plane. The billionaire would be in negotiation with the owner of the bot to have it removed…
You will also be interested

[EN VIDÉO] Elon Musk, un esprit no limit By selling PayPal to eBay, Elon Musk became rich. But he did not leave to rest. This imaginative entrepreneur who is not afraid of challenges intends to bring astronauts into space, make us drive in electric cars, install giant batteries in homes and connect our brains to computers. You might think it crazy, but SpaceX rockets take off and even land…
No need to slip an AirTag in the pocket ofElon Musk to be able to follow his movements. A bot on Twitter publishes each takeoff or landing of the plane of the CEO of Tesla, with the name of the airport in question and lots of other information.
This is not to the liking of the billionaire, who, according to the site Protocol, first asked the owner of the @ElonJet account a few months ago to delete it for security reasons. " I don't like the idea of ​​being shot by a madman ", he said in their exchange. In response, he asked for a Tesla Model 3 « for laughs, unless? ».
Information freely accessible on the web
The owner of the bot, which is now followed by more than 87,000 people, is Jack Sweeney, a 19-year-old student. He created 15 different accounts to track the planes of different celebrities, including Bill Gates and Jeff Bezos. In all, this project only earns him $20 a month, but Elon Musk offered him $5,000 to delete this account. In return, Jack Sweeney tried his luck asking for $50,000, and the billionaire said he would think about it.
Elon Musk's plane is on the LADD list of the Federal Aviation Administration (FAA), which limits the diffusion information on the web. However, devices can also be tracked in real time through the ADS-B system on sites like ADS-B Exchange. The bot can then correlate this information with anonymous flight plans shared by the FAA to identify which one matches the aircraft it is looking for. Last I heard, Jack Sweeney has applied for an intern position with Tesla, and awaits Elon Musk's response…
Interested in what you just read?
.