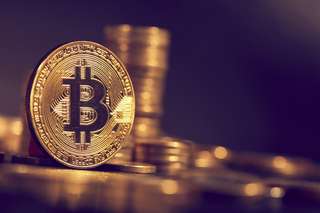 Since its inception in 2009, bitcoin has had a very volatile trading history. Cryptocurrency has seen a lot of evolution in its short life. Initially, bitcoins were trading for next to nothing. The first real price rally took place in July 2010, when the value of one bitcoin rose from around $0.0008 to $0.08 for a single coin. But, today, it has become an investment asset that made +1.320% from 2016 to 2017! Udemy is offering an exceptional 80% discount on this training for a limited time, so don't hesitate!
If you feel overwhelmed by the idea of ​​entering the world of cryptocurrency, this course will help you simplify the big concepts so that you feel more comfortable. You will gain confidence and knowledge about basic bitcoin information and usage.
What you will learn in this training:
Understanding the blockchain and discovering cryptocurrencies
Know the differences and specificities of each before buying
Buy cryptocurrencies with your credit card / by transfer on reliable and secure sites
Explore trading tools
Understand the different marketplaces (Coinbase, GDax, Bitsamp)
Choose your investment technique
Know the platforms for buying secondary cryptocurrencies (Binance)
Securing your cryptocurrencies on your computer or USB key
Be aware of the risks and tax consequences
.